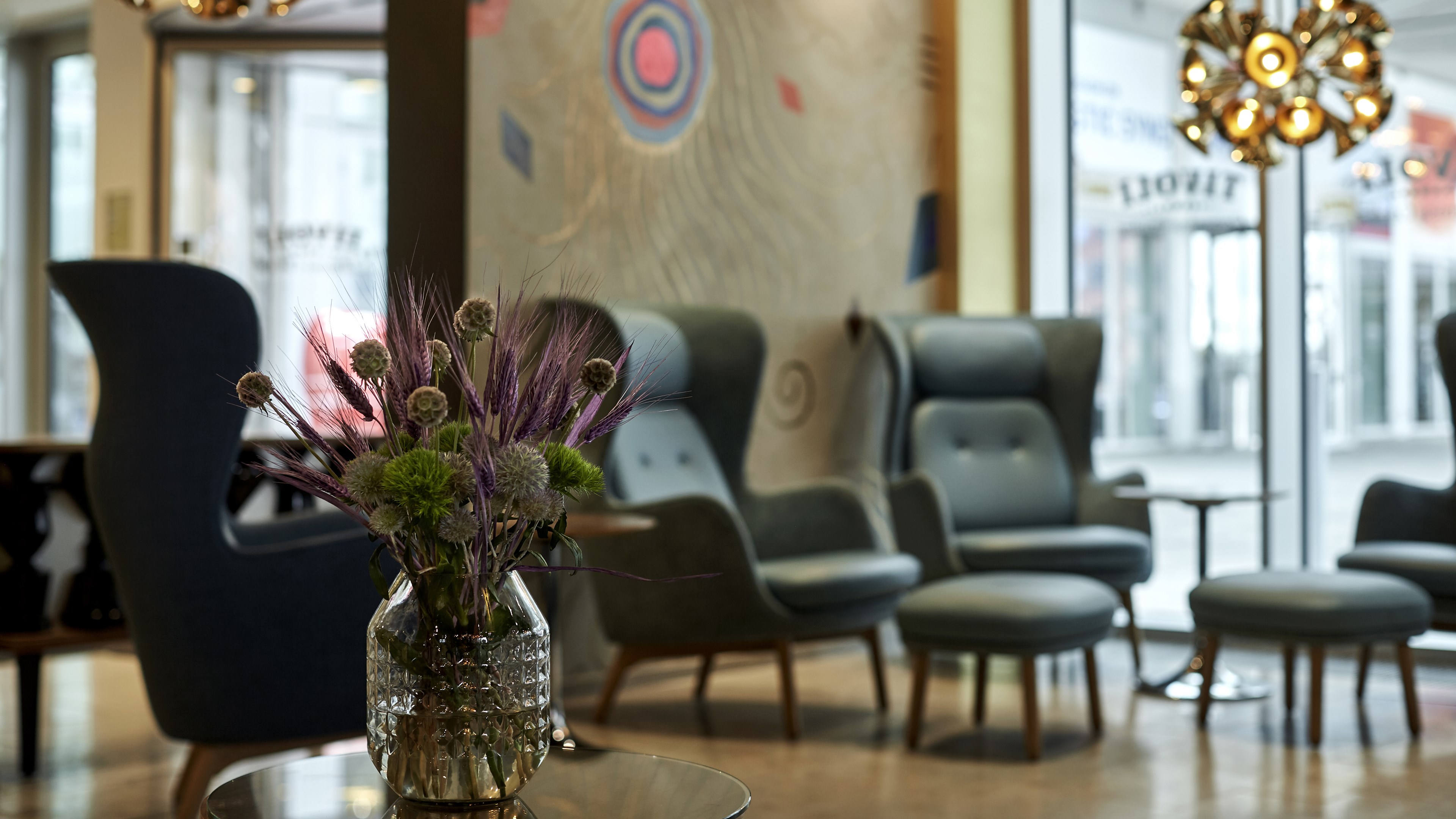 Business
Welcome to Tivoli Hotel – ideal for your business stay
Eye-catching hotel with luxurious meeting facilities in Copenhagen
Do you want to be in a walking distance from transportation, meeting facilities and gourmet restaurants? And stay in a hotel that attracts businesspeople, trade parties, and creative ideas?
Tivoli Hotel is placed in the centre of Copenhagen, close to Copenhagen Central Station, Copenhagen Airport and the highway. In addition, we offer indoor and monitored parking. In our Kim Utzon designed hotel, we have made sure that you can enjoy free Wi-Fi, fitness centre, swimming pool, business centre and a range of meeting rooms.
If you need to leave early, we offer Early Breakfast in our Tivoli Lobby Bar from 6.30 every day of the week. For lunch and dinner, you can for instance enjoy a tender steak at MASH Penthouse or sushi, made with meticulous hands, at Sticks'n'Sushi Bar on the 12th floor.
Do you want to be guaranteed a view from the sixth floor or higher and access to our Executive Lounge and Executive Breakfast Restaurant?
Then, we kindly recommend that you book an Executive room or higher exclusive upgrades in advance.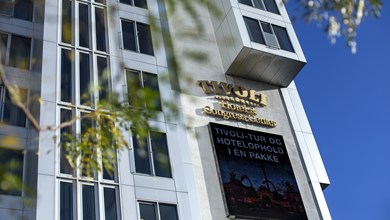 Prices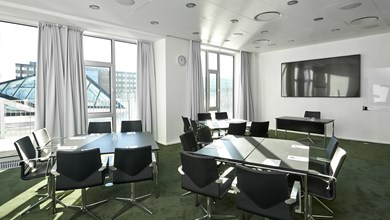 Meeting rooms and packages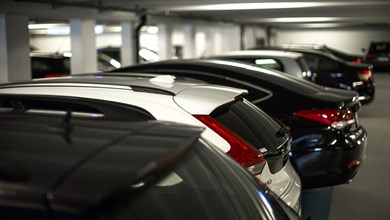 Parking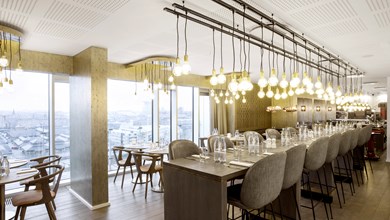 Restaurants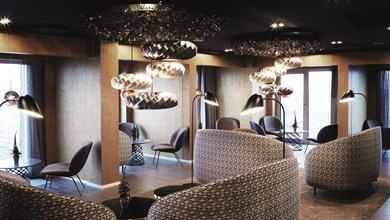 Executive lounge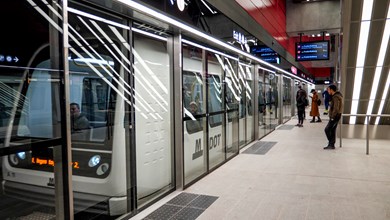 Transportation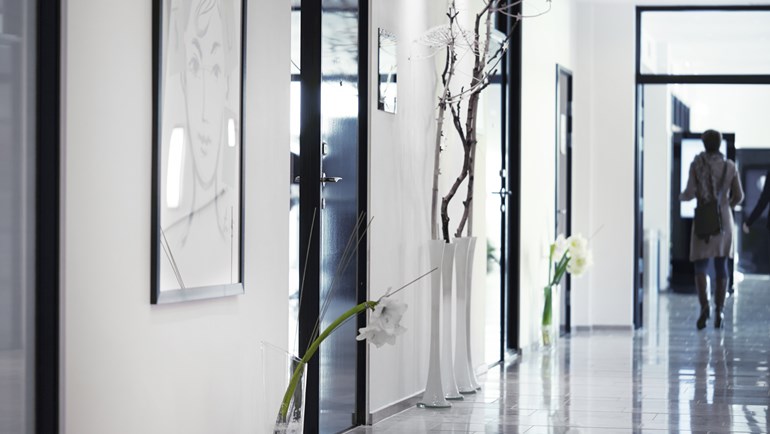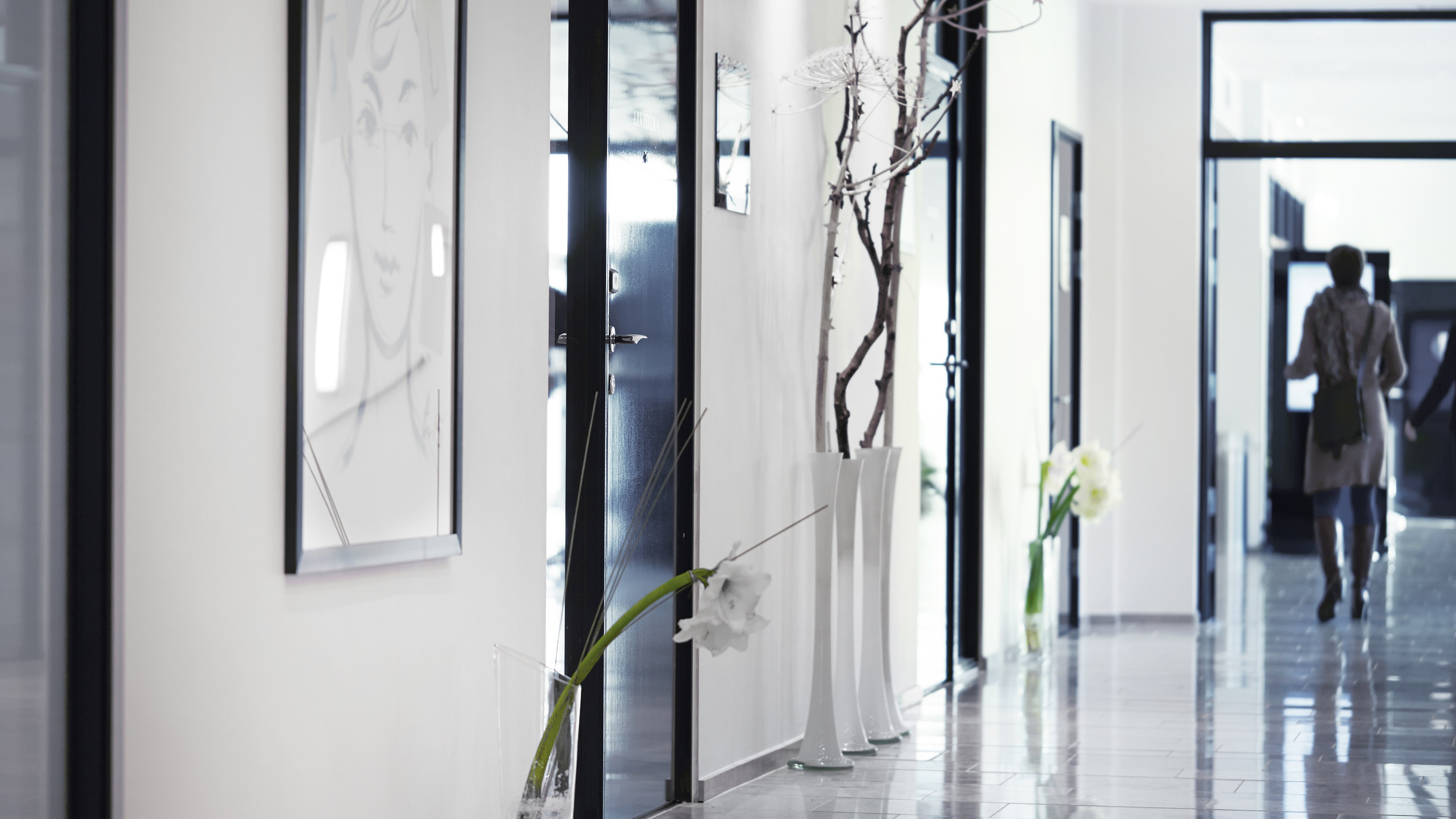 Corporate agreement
Do you want a customized corporate agreement that makes the practical tasks easier for you and your employees?
More infe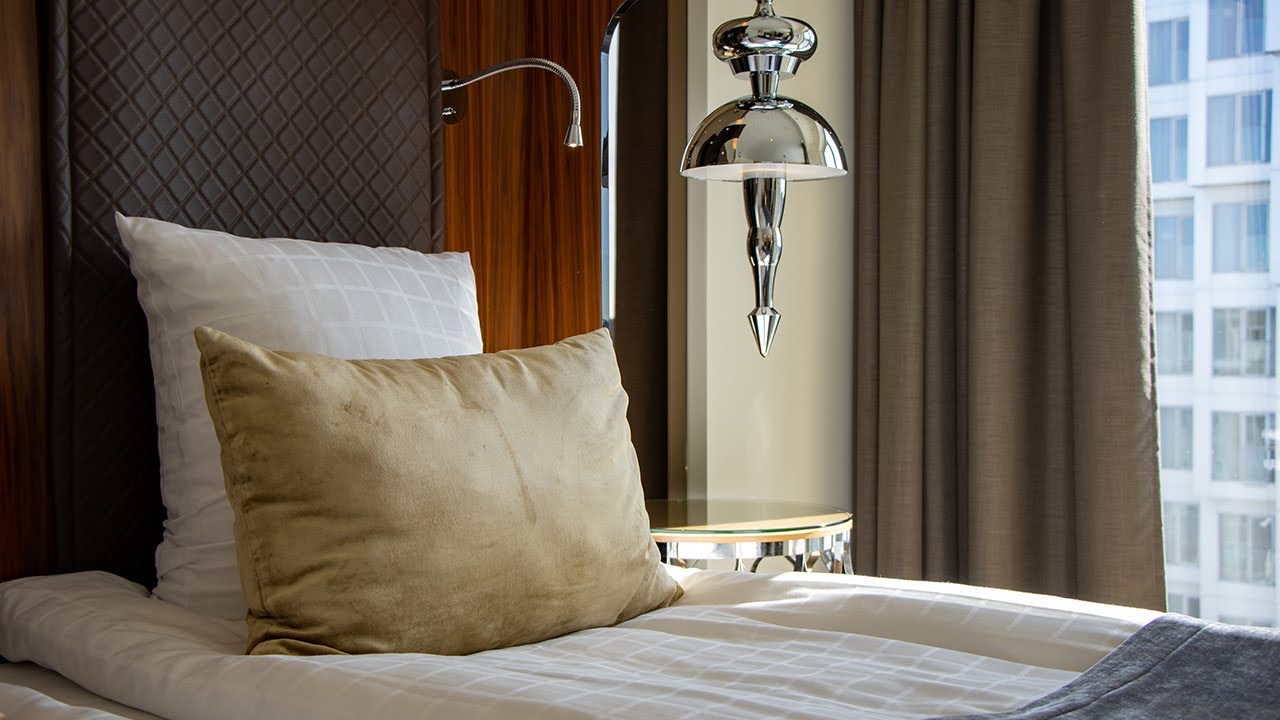 Get a look behind the walls of the unique tivoli hotel
Get a guided hotel tour in 3D
Central location with great parking conditions

Tivoli Hotel & Congress Center
A stylish and spectacular hotel with luxury facilities.

Copenhagen Airport
Copenhagen Airport, otherwise known as Kastrup, is Denmark's largest airport. Getting to and from the airport is easy by train and the Metro.

Copenhagen Central Station
Copenhagen Central Station is a hub for almost all traffic. You can, for example, take the train to Malmö, Fisketorvet shopping centre or the airport. At the central station, you will find trains, a taxi rank and buses.

Tivoli Gardens
Tivoli Gardens is a fairytale amusement park in the heart of Copenhagen. Tivoli opened its doors in 1843, making it the world's second oldest amusement park, and it has been a huge attraction ever since.

Fisketorvet Shoppingcenter
Fisketorvet Shopping centre is located on the waterfront. With 120 shops and a number of cafés and restaurants, the shopping centre is one of the largest in Denmark.

Harbour Bath
Islands Brygge Harbour Bath is an open-air swimming pool in central Copenhagen, which attracts everyone from families with children and lane swimmers to beach lovers from all over the city.

Meatpacking District Copenhagen
The Meatpacking District is where the majority of the city's food wholesalers are based, especially meat wholesalers, hence the name. Nestled among the butchers are restaurants and a vibrant night life, which is a mecca for the city's hipsters.

Parking
When staying at Tivoli Hotel & Congress Center, you can park right by the door. The hotel is just in top of a huge car park. The car park is shared with Wakeup Copenhagen, Carsten Niebuhrs Gade and has just introduced a new parking system, which saves you time and effort.

Town Square
Town Hall Square is the city's great popular place where people move around the clock. The square is inspired by the shape of a seashell, and adjacent to the impressive old Copenhagen City Hall Building.

Dybbølsbro St.
Dybbølsbro Station is an S-train station at Vesterbro, situated in the middle of the large railway track. The station is located on the central section of the S-train and is served by many lines.

Amalienborg og Amaliehaven
Amalienborg is the monarch's winter residence. The beautiful complex consists of four palaces, and Christian Vll's Palace's magnificent rooms are open to the general public.

The Royal Danish Theatre
The Royal Danish Theatre was founded in 1748 and stages drama, opera, ballet and orchestras – all under one roof. The theatre offers performances for those seeking an exciting and unusual experience.

Bremen Theatre
Bremen Teater is an attractive alternative to the traditional theatre, where events focusing on art and culture as a form of expression are staged.

Hop-on Hop-off Canal Tours
Hop-on Hop-off Canal Tours operates daily around the canals of Copenhagen, starting from Gl. Strand or Nyhavn. Here you can see Copenhagen from the waterfront with a tour guide, and have different stops.

Nyhavn
Nyhavn, Copenhagen's port pearl, which stretches from Kongens Nytorv Square and all the way along the canal. Many of the old houses are preserved till this day, and the oldest house dates back to 1681.

Tycho Brahe Planetarium
Tycho Brahe Planetarium provides educational entertainment for the whole family about the starry sky and astronomy fascinating universe. See the stunning exhibition or take a tour at the planetarium's heart, Rumteatret which, with its 1,000 square meter delivers exceptional film experiences.

Shopping street (Strøget)
Strøget is the famous pedestrian shopping street in Copenhagen's city centre, which extends from Rådhuspladsen to Kongens Nytorv. The pedestrian street offers a wide array of shops, ranging from budget-friendly chains to some of the world's most expensive brands.

Torvehallerne
Torvehallerne is Copenhagen's exclusive food mecca, with cosy halls where you can get your hands on all sorts of ingredients and delicacies. Otherwise, you can enjoy a delicious meal in one of the small eateries.

Visit Carlsberg
Carlsberg is a world famous brewery, which was founded in 1847. The neighborhood of Carlsberg is a blooming area filled with cafes and cultural experiences such as food markets, art exhibitions, dance shows and much more.

Wallmans
Wallmans offers the perfect night out with dinner and show in the old Circus Building on Jernbanegade near the City Hall Square. Here is restaurant, nightclub and entertainment under one roof.