A stylish and spectacular hotel with luxury facilities in Copenhagen
Welcome to the official website of Tivoli Hotel & Congress Center
Welcome to Tivoli Hotel & Congress Center
Behind the iconic pillar entrance of Tivoli Gardens, a magic universe of high culture and amusements is hidden. You know, a universe that can make everybody, both children and adults, fascinated and enthusiastic. And a universe that delights us, activates our senses, gives us a well-deserved break from the daily routines, and engages us in new ways. Tivoli Hotel & Congress Center is inspired by that spectacular and detailed universe since our primary task is to combine business and indulgence with romance and entertainment.
We offer everything from customized, environmentally certified meeting facilities to food experiences on a skyline vantage point. You can also experience colorful, illusionistic art and adventurous events and playrooms. In other words, we work every day to offer both businesspeople and families with children a complete hotel stay – and it seems that the work is valued since we won the title as the best hotel in Copenhagen in 2019. Welcome!
A hotel with sky-high view, events and adventure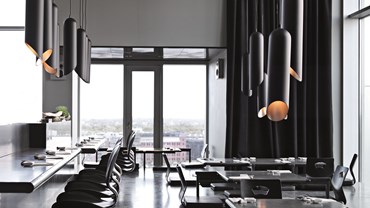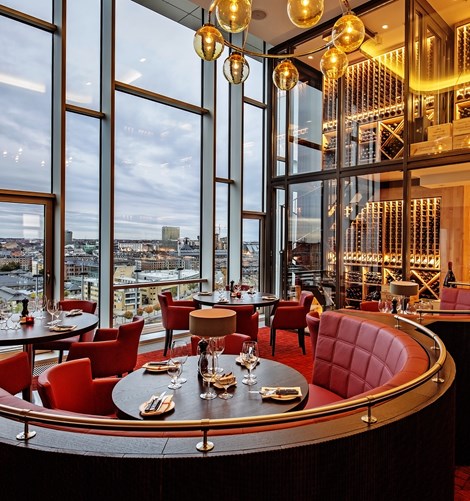 Though Copenhagen tempts us with many must-sees, trendy restaurants and green breathing spaces, you do not have to leave Tivoli Hotel & Congress Center to experience 'treats and thrills'. The year round, you have free access to our fitness center, swimming pools and playrooms. If you spend the night in an Executive Room or a higher upgrade, you have free access to our Executive Lounge and Executive Breakfast restaurant. On top of Copenhagen and with a view of the vivid city scene, you can also enjoy tender steaks at MASH Penthouse and neat sushi at Skybar Sticks'n'Sushi.
As our guest, you and your children can collect shared memories during holidays and festive seasons. For example, we arrange egg hunting during the Easter holidays and also make sure that you can meet the cheerful and generous Santa Claus during December. Yes, there are numerous possibilities…
Stay in theme towers with a view of the water and city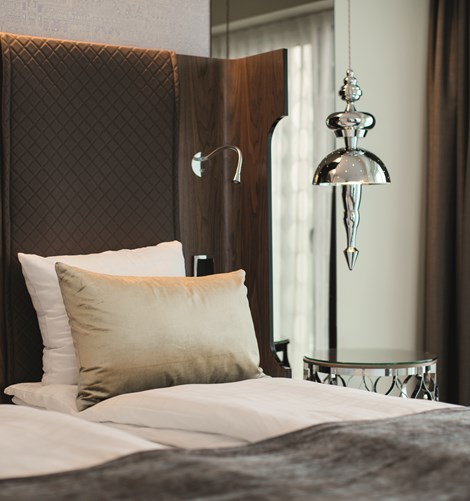 You can recognize our hotel by its two towers, Harbour Tower and City Tower. Especially at night when colourful squares light up the towers. City Tower has for instance a view of Copenhagen's cityscape. Harbour Tower offers you for instance a view of the city life and buildings at Kalvebod Brygge, which furthermore has the wavy water of Copenhagen Harbour as a background. Our 679 rooms and suites are distributed in the two towers, which have their individual theme, inspired by Tivoli Gardens. If you stay in one tower, you will open the door to a discrete design of multiple colours and patterns. In the other tower, the rooms offer a raw, Nordic design of wood and bright, soft colours.
Explore a detailed hotel universe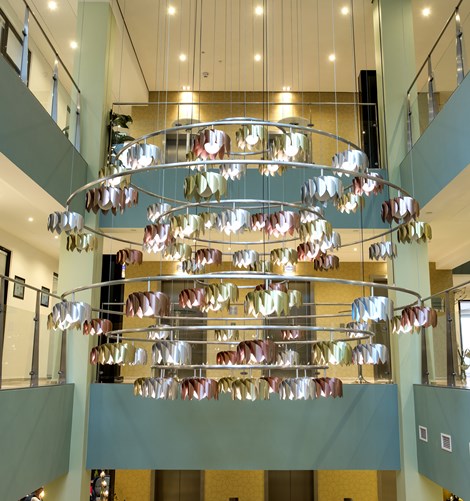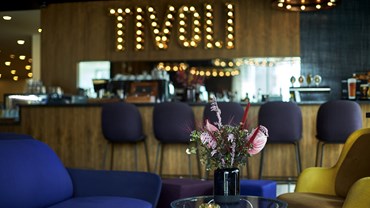 A complete universe comes down to the clever details. We have of course integrated those details in the decoration of the hotel. Therefore, you will for instance be met with kaleidoscopic art, a majestically statue of Hans Christian Andersen and his popular fairy tales, black and white silhouettes of the clown figure Pierrot, and silver shining Columbine ballet dancers. The hotel also treasure colour-changing fireworks and mechanic flowers that fold out their petals… and fold them back again. Yes, several associations from Tivoli Garden and playful clues are hidden in our hotel. Can you spot them?
---
Accommodation out of the ordinary?
With us, you always get the best location close to everything your heart desires.
We have gathered our best offers for you right here.
Mini Break
from
per night pr. double room at min. 2 nights
Read more
Bed & Bubbles
from
per person per night (in a shared double room).
Read more
Book your accommodation directly with us, we guarantee that you get your stay at the best price.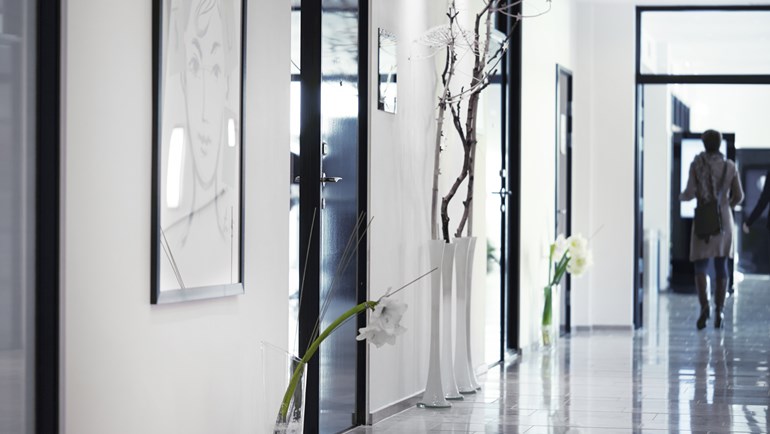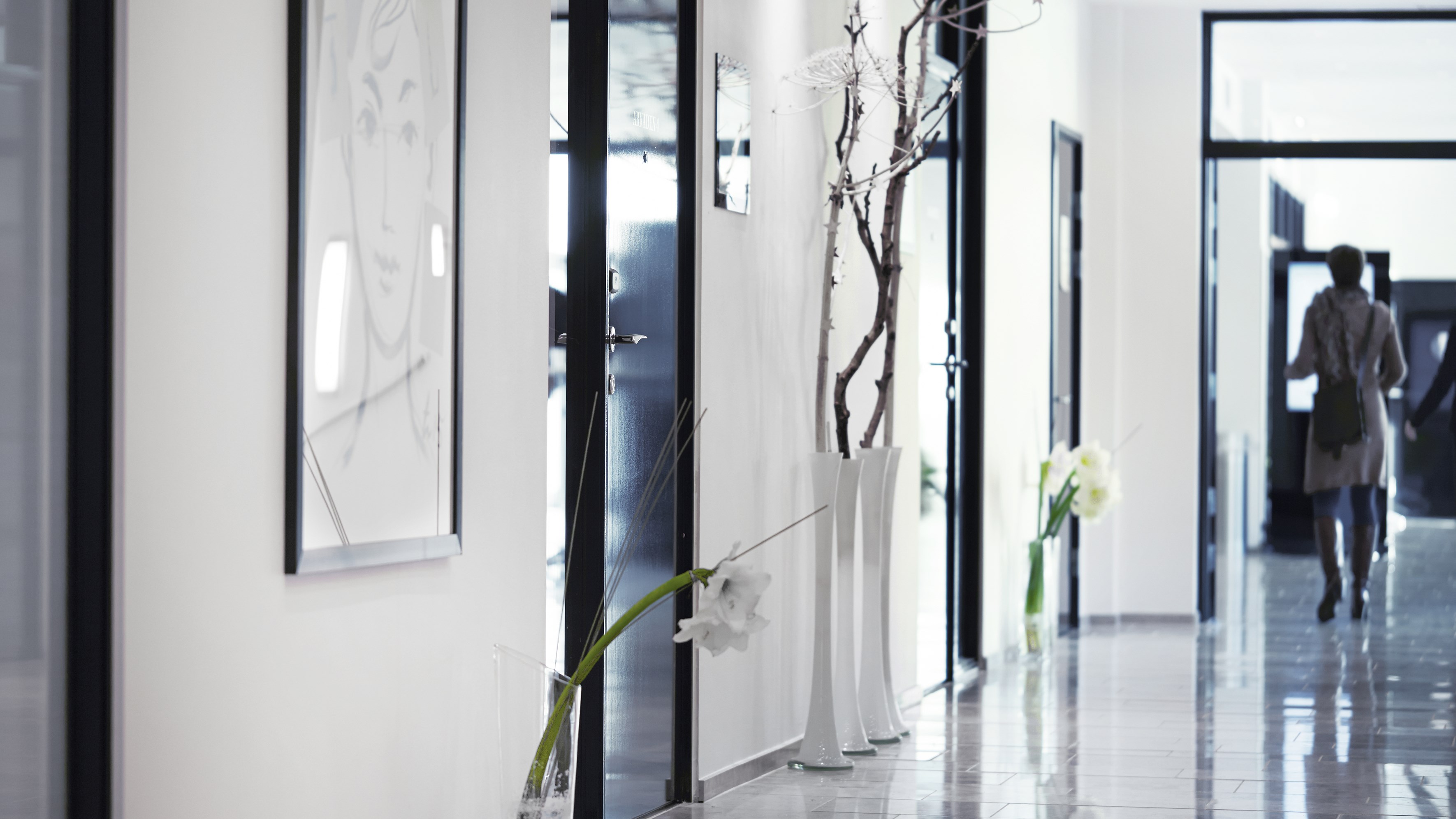 Meetings & Conferences
If you hold a meeting with us, you get a top location in the city, we tailor your event to your needs, and we are with you all the way.
Read more

Tivoli Hotel & Congress Center
A stylish and spectacular hotel with luxury facilities.
Fisketorvet Shoppingcenter
Fisketorvet Shopping centre is located on the waterfront. With 120 shops and a number of cafés and restaurants, the shopping centre is one of the largest in Denmark.
Tivoli Gardens
Tivoli Gardens is a fairytale amusement park in the heart of Copenhagen. Tivoli opened its doors in 1843, making it the world's second oldest amusement park, and it has been a huge attraction ever since.
Tycho Brahe Planetarium
Tycho Brahe Planetarium provides educational entertainment for the whole family about the starry sky and astronomy fascinating universe. See the stunning exhibition or take a tour at the planetarium's heart, Rumteatret which, with its 1,000 square meter delivers exceptional film experiences.
Town Square
Town Hall Square is the city's great popular place where people move around the clock. The square is inspired by the shape of a seashell, and adjacent to the impressive old Copenhagen City Hall Building.
Harbour Bath
Islands Brygge Harbour Bath is an open-air swimming pool in central Copenhagen, which attracts everyone from families with children and lane swimmers to beach lovers from all over the city.
Meatpacking District Copenhagen
The Meatpacking District is where the majority of the city's food wholesalers are based, especially meat wholesalers, hence the name. Nestled among the butchers are restaurants and a vibrant night life, which is a mecca for the city's hipsters.
Tivoli Hotel & Congress Center
Get access to sublime accommodation deals directly in your inbox
Sign up, if you do not want to miss out on special offers and information about events and competitions - not to forget about events close to Arp-Hansen Hotel Group's hotels.
Thank you for singing up.

Unfortunately, an error has occured. Try again later.
By signing up, you agree to receive marketing by e-mail from Arp-Hansen Hotel Group, including e-mails from the groups hotels, congress center and hostels, relevant information about stays, great offers, exciting competitions and about events taking place in the area of Arp-Hansen Hotel Groups hotels. You can always revoke your consent via an unsubscribe link in the inquiry. Additionally, you may at any time object to the processing of your personal data for the purpose of direct marketing. Furthermore, I have read and accepted Arp-Hansen Hotel Groups personal data policy. Please note that it is only possible to receive our newsletter in Danish.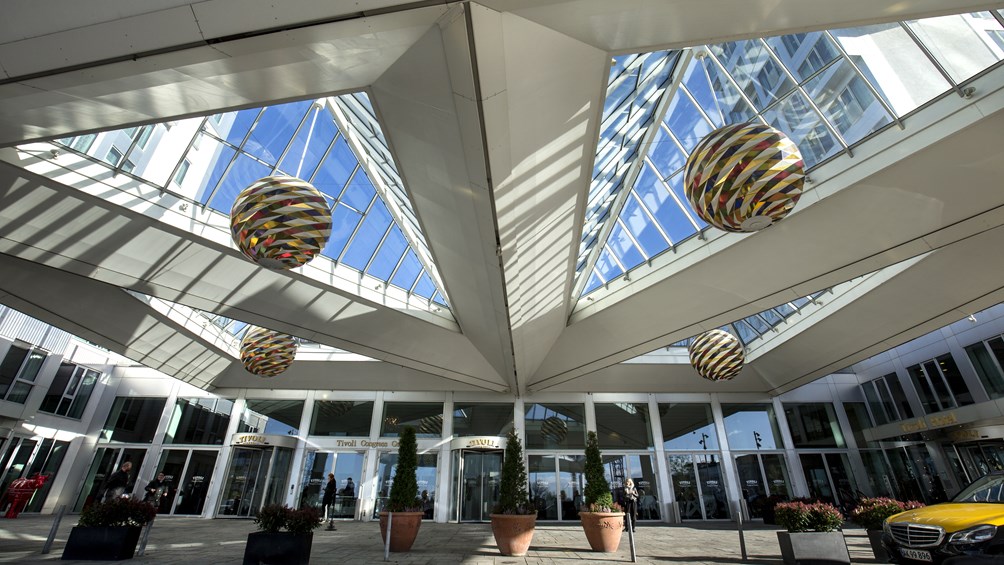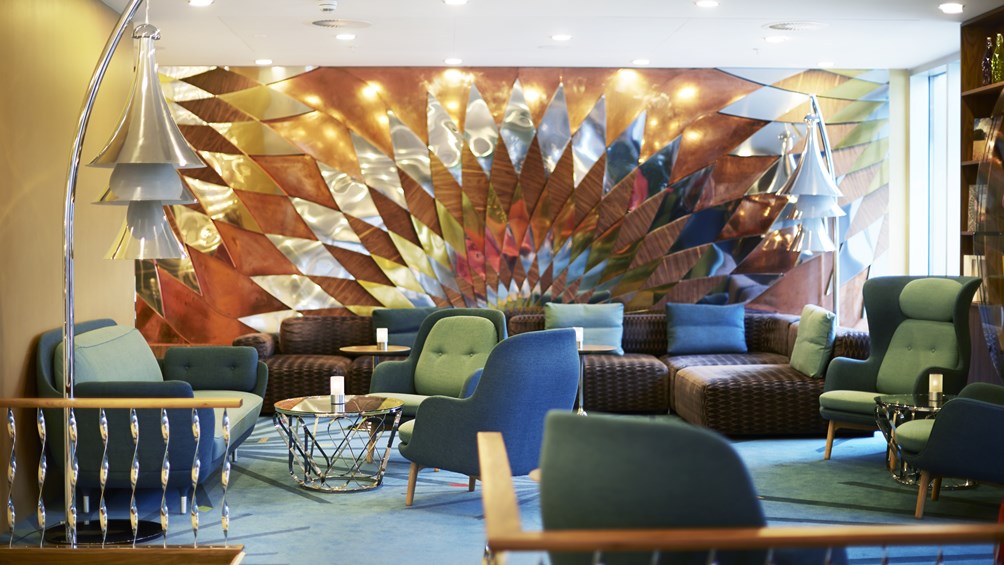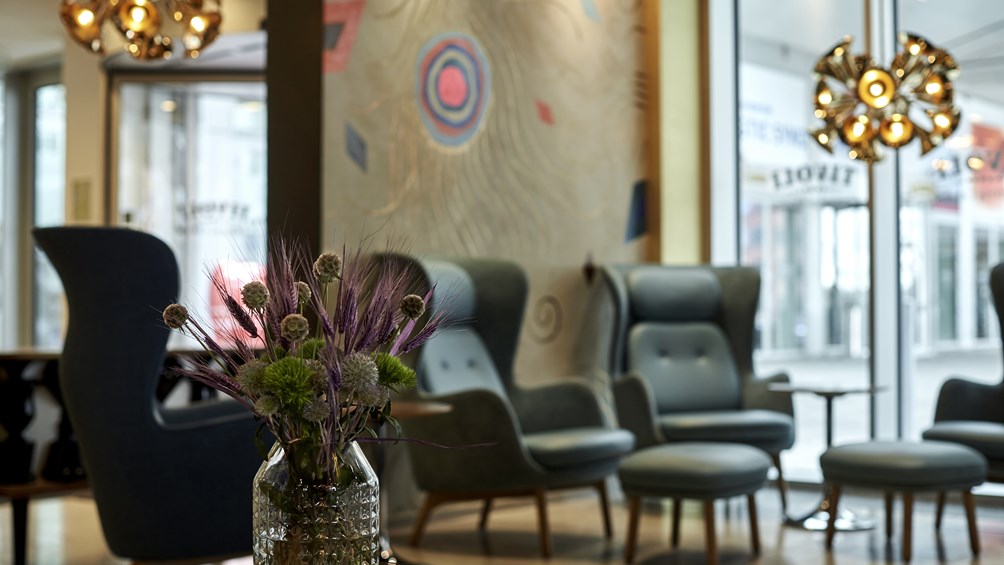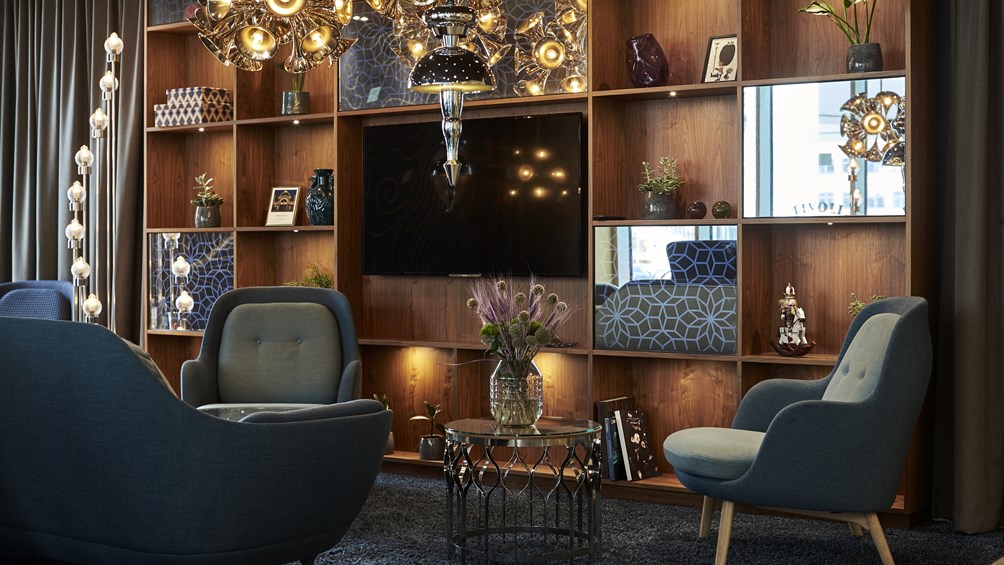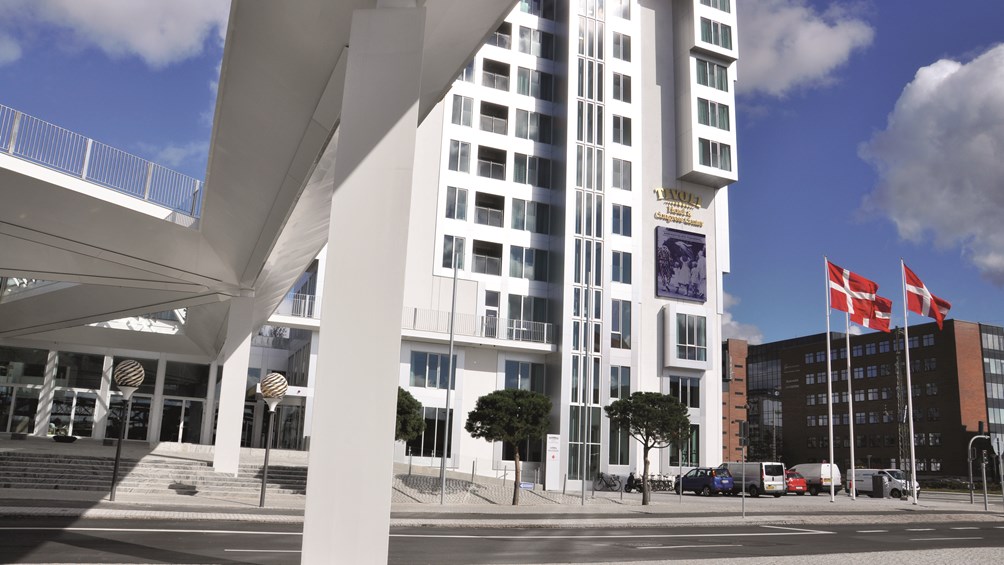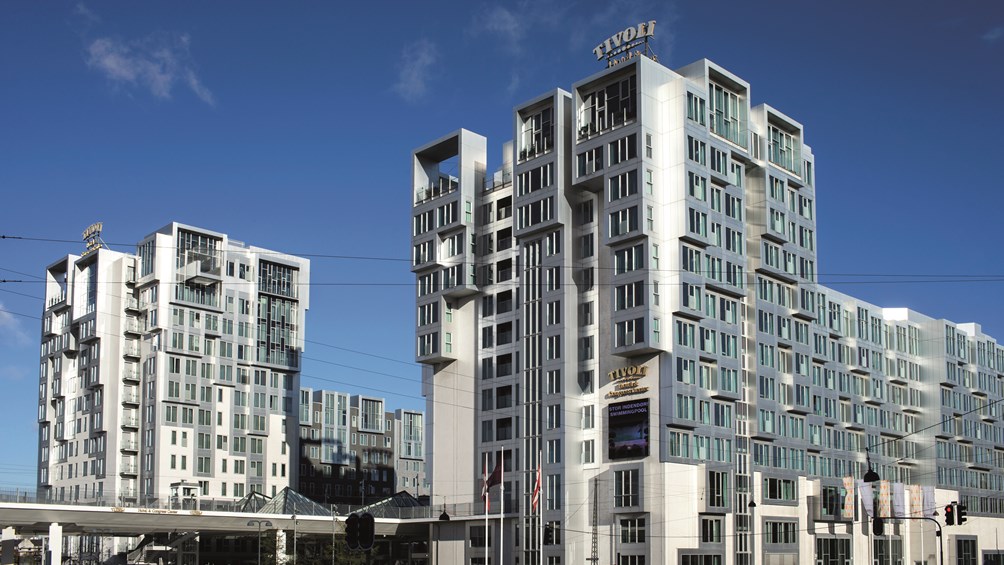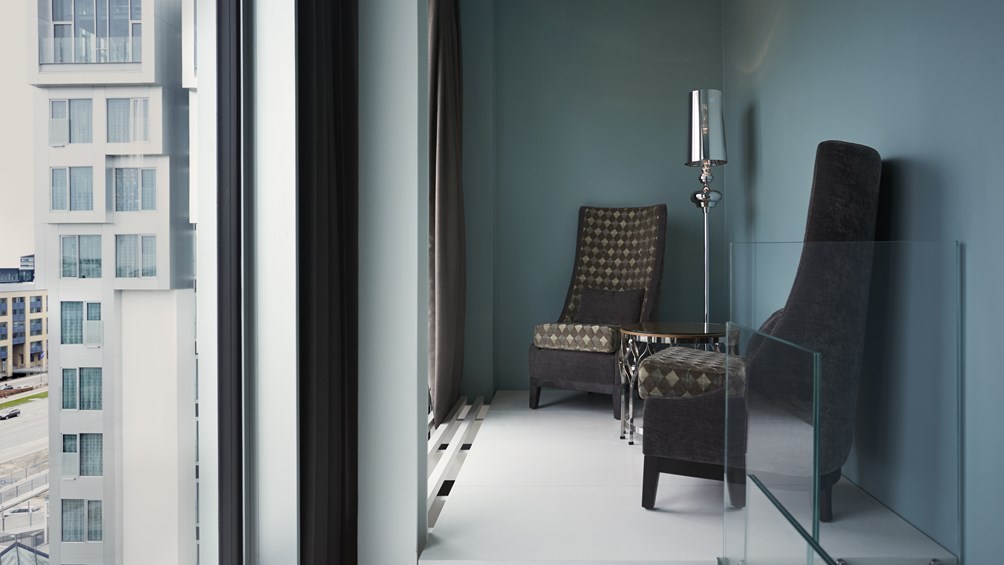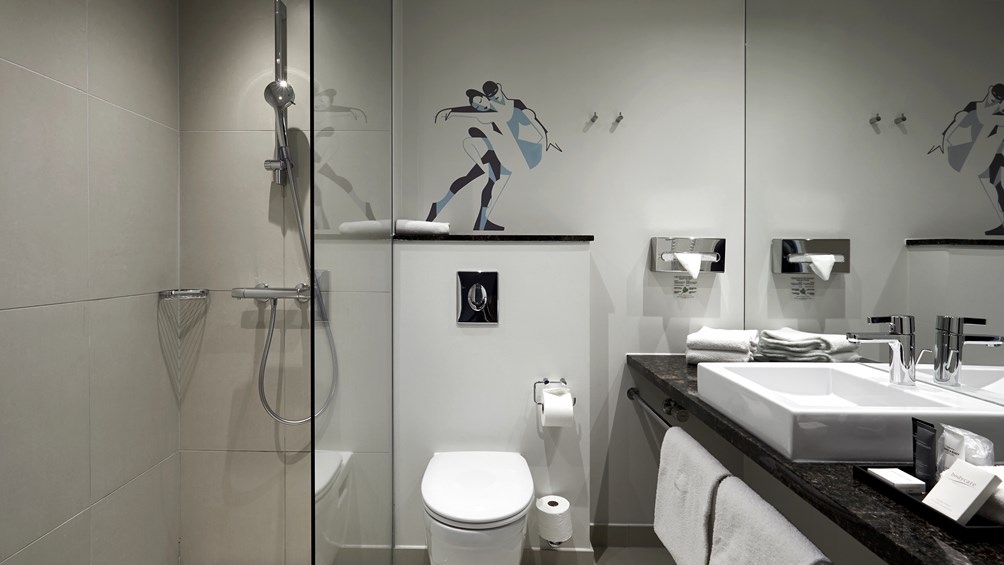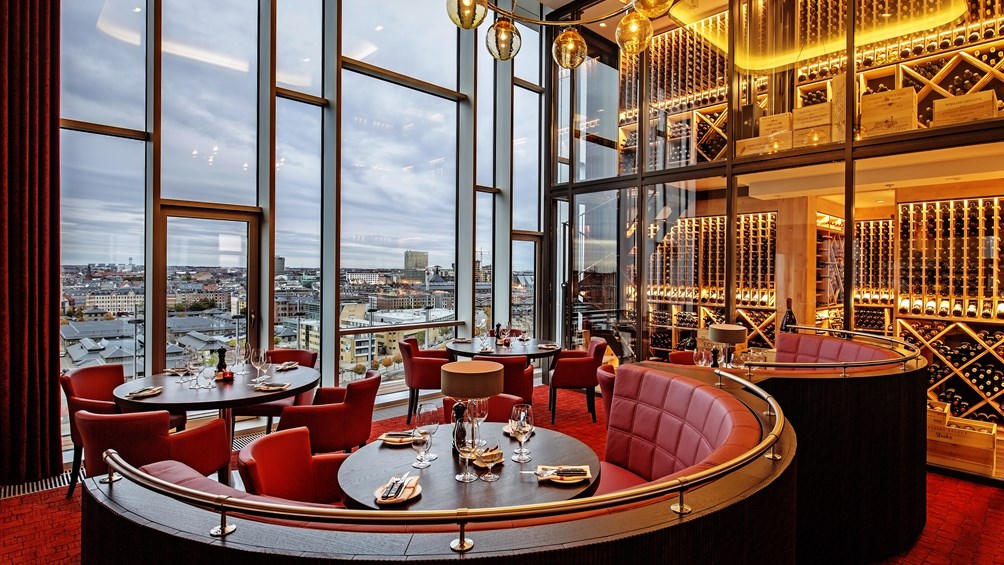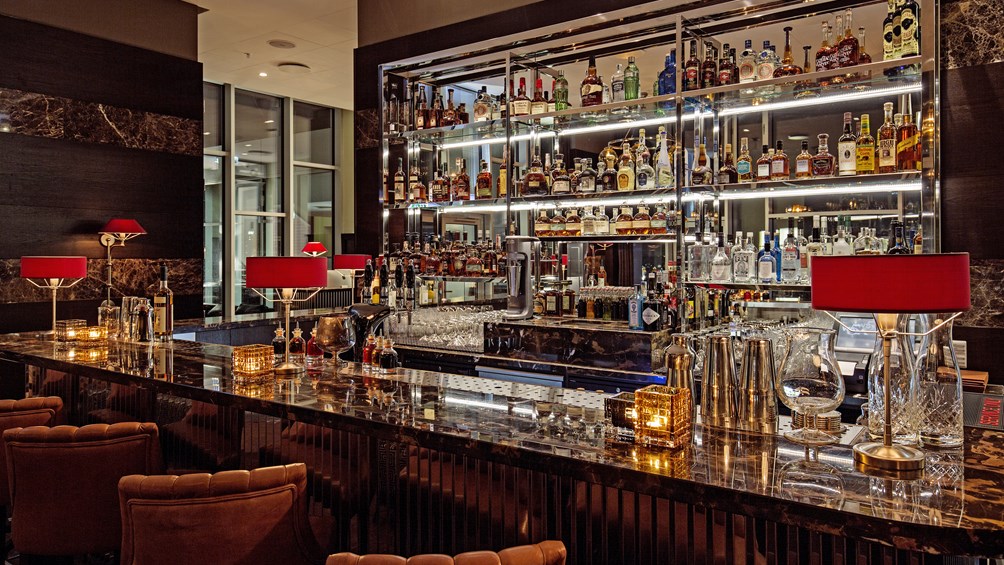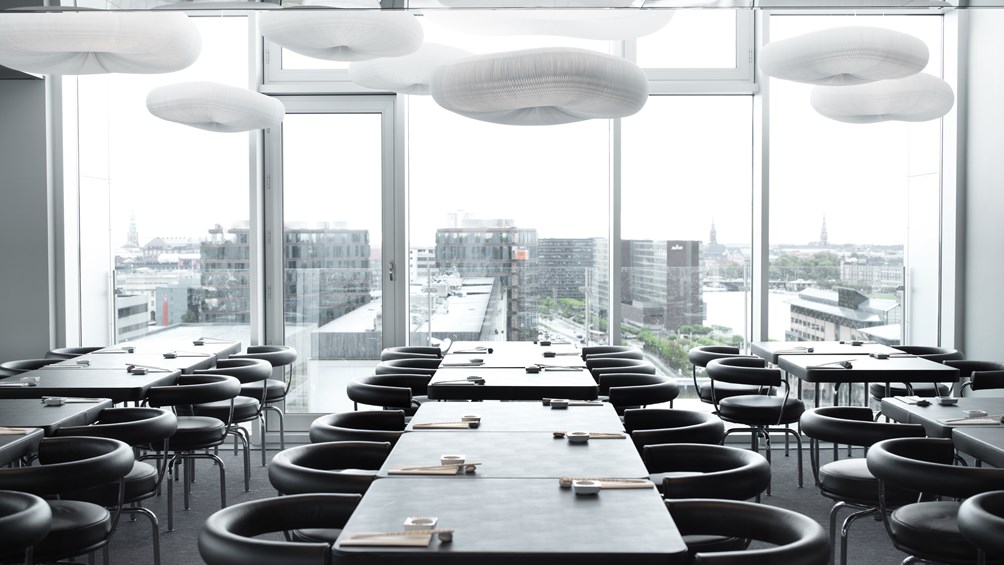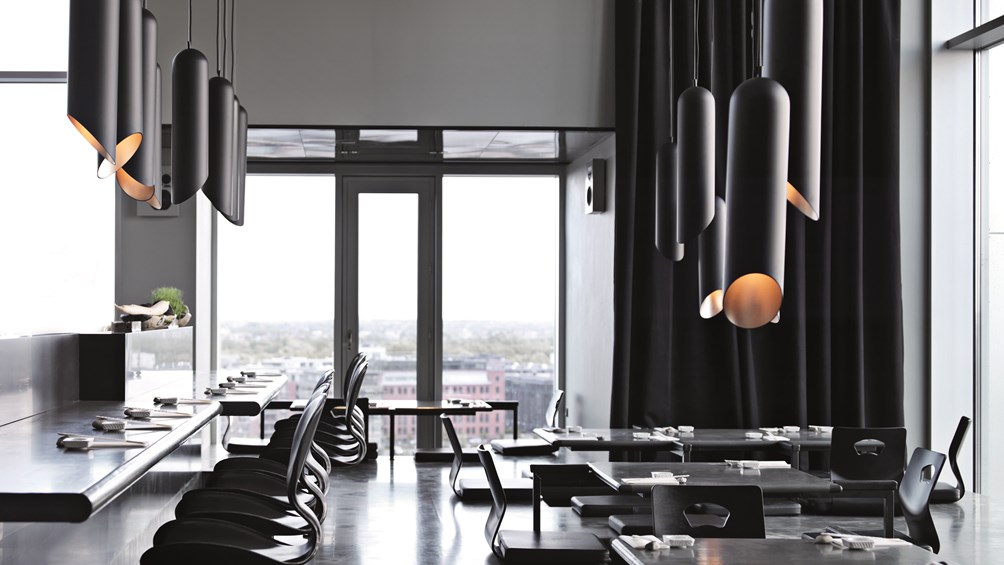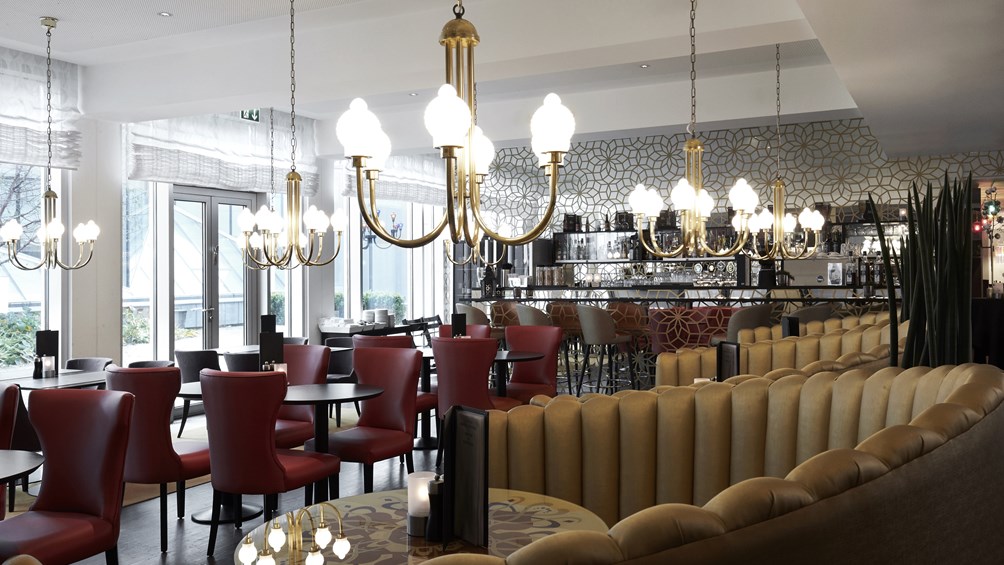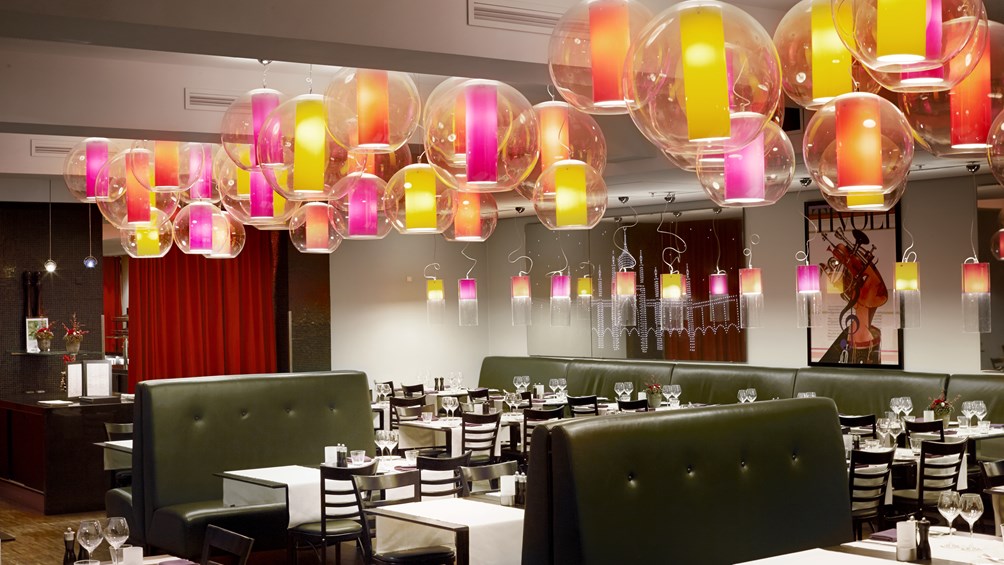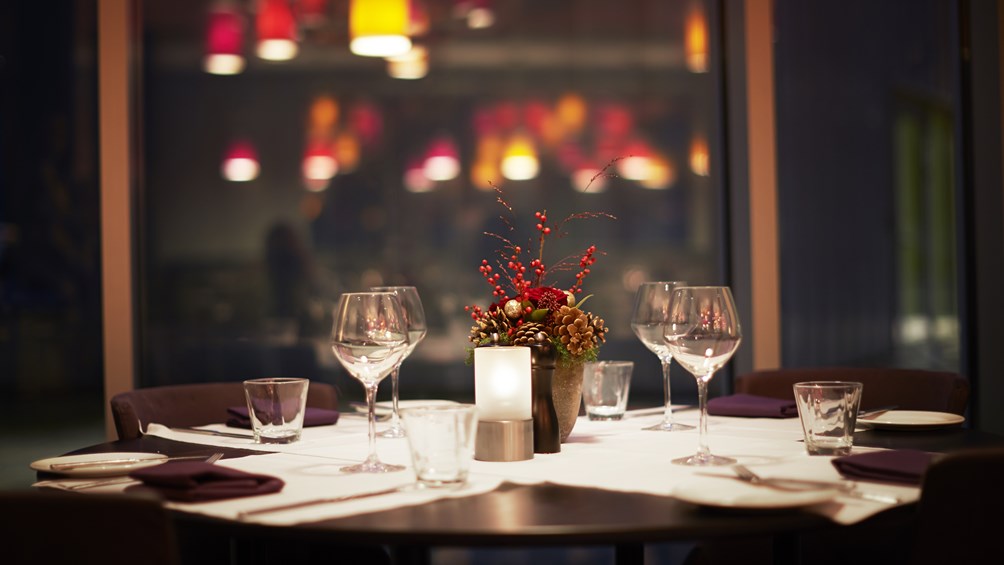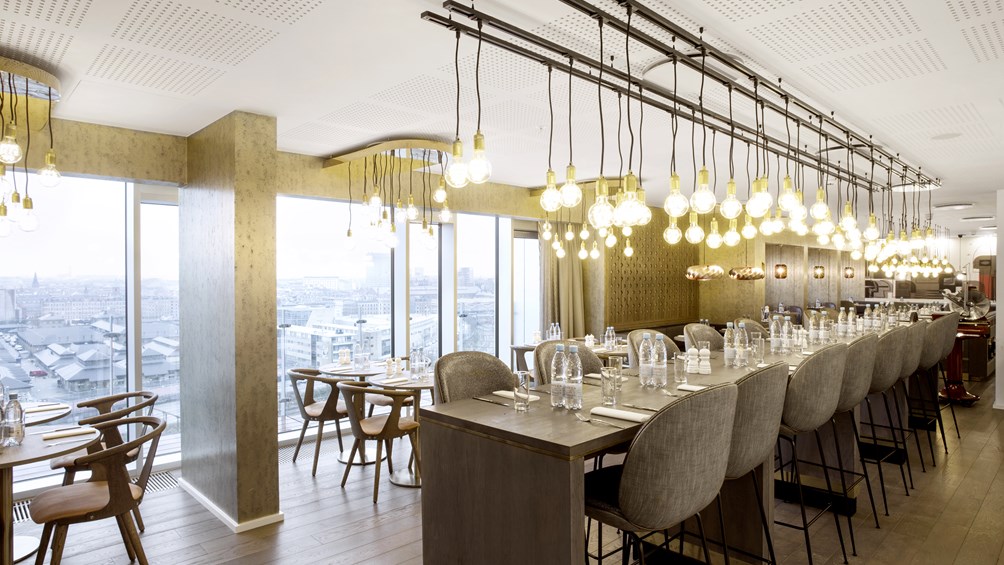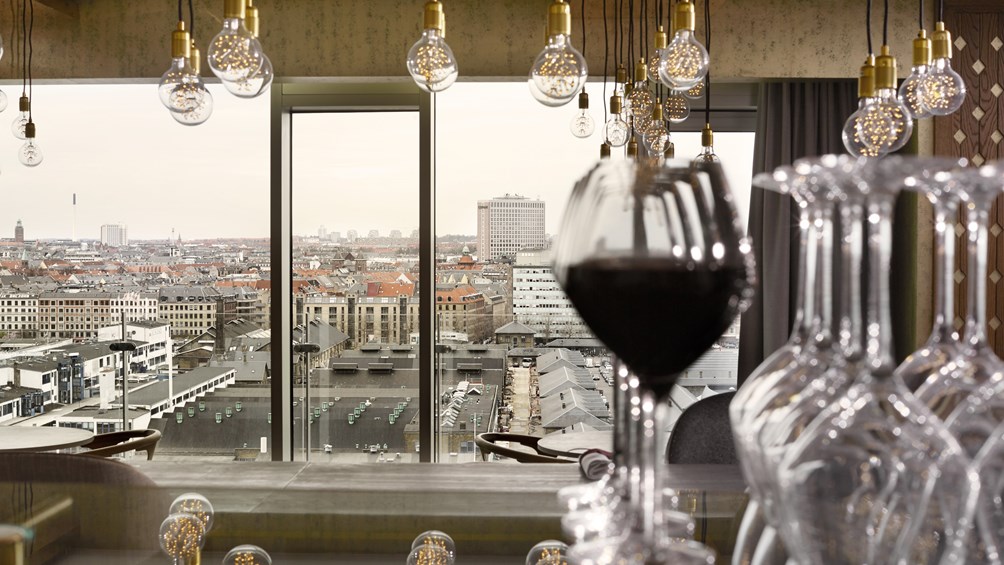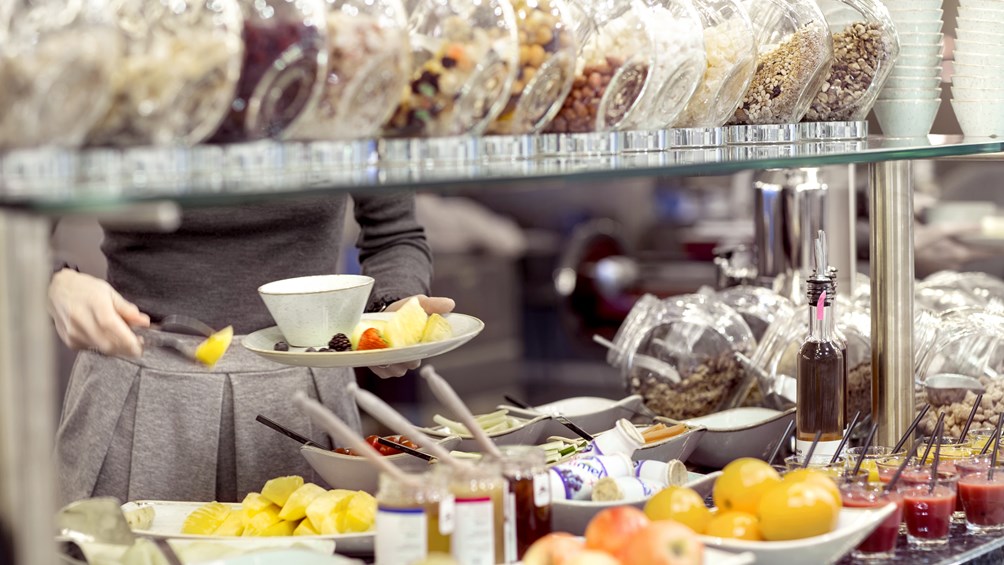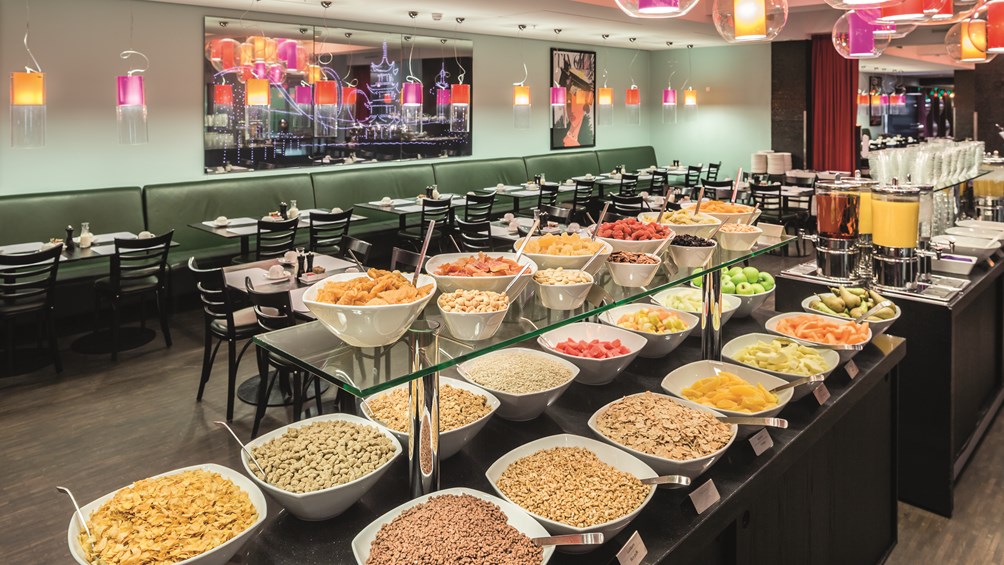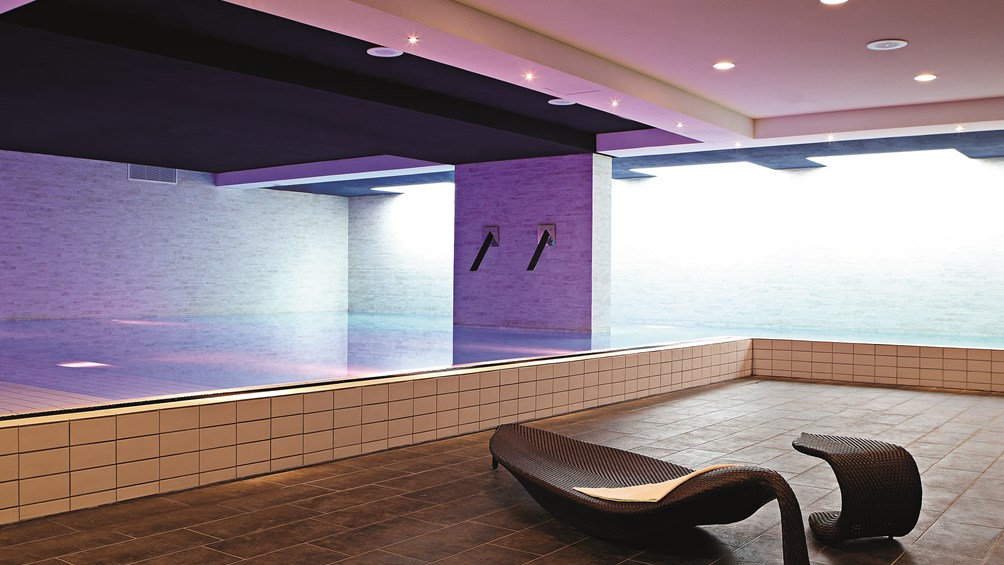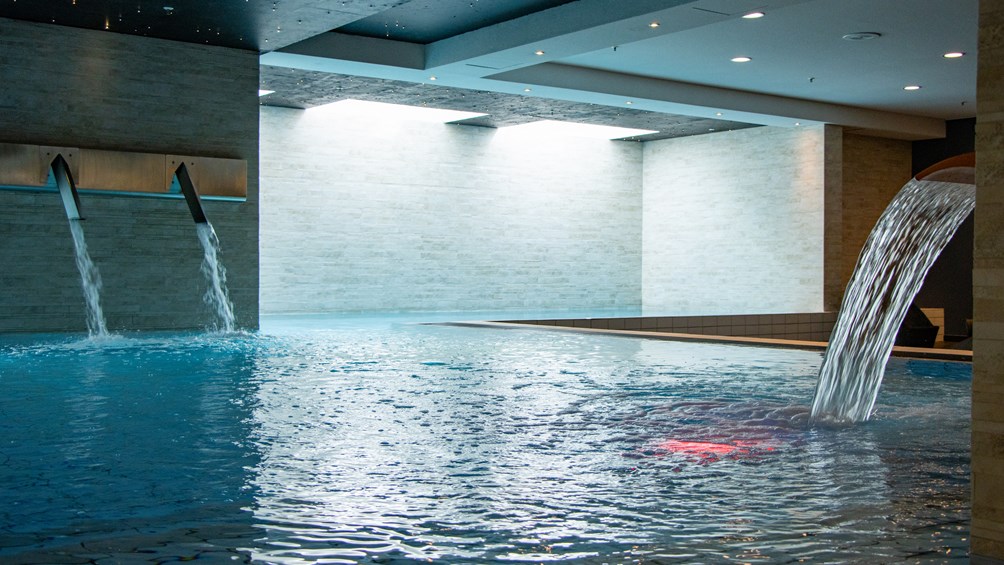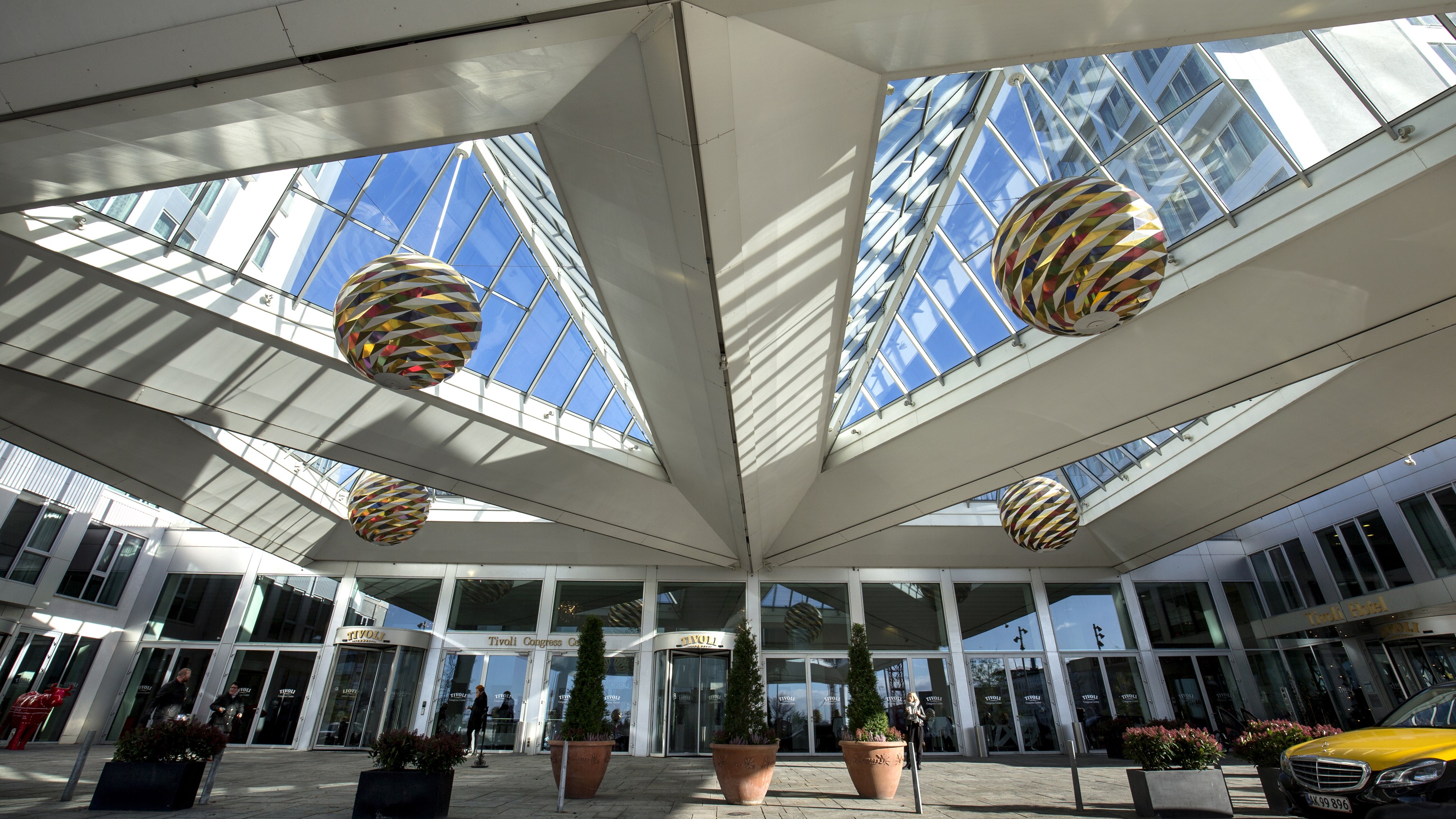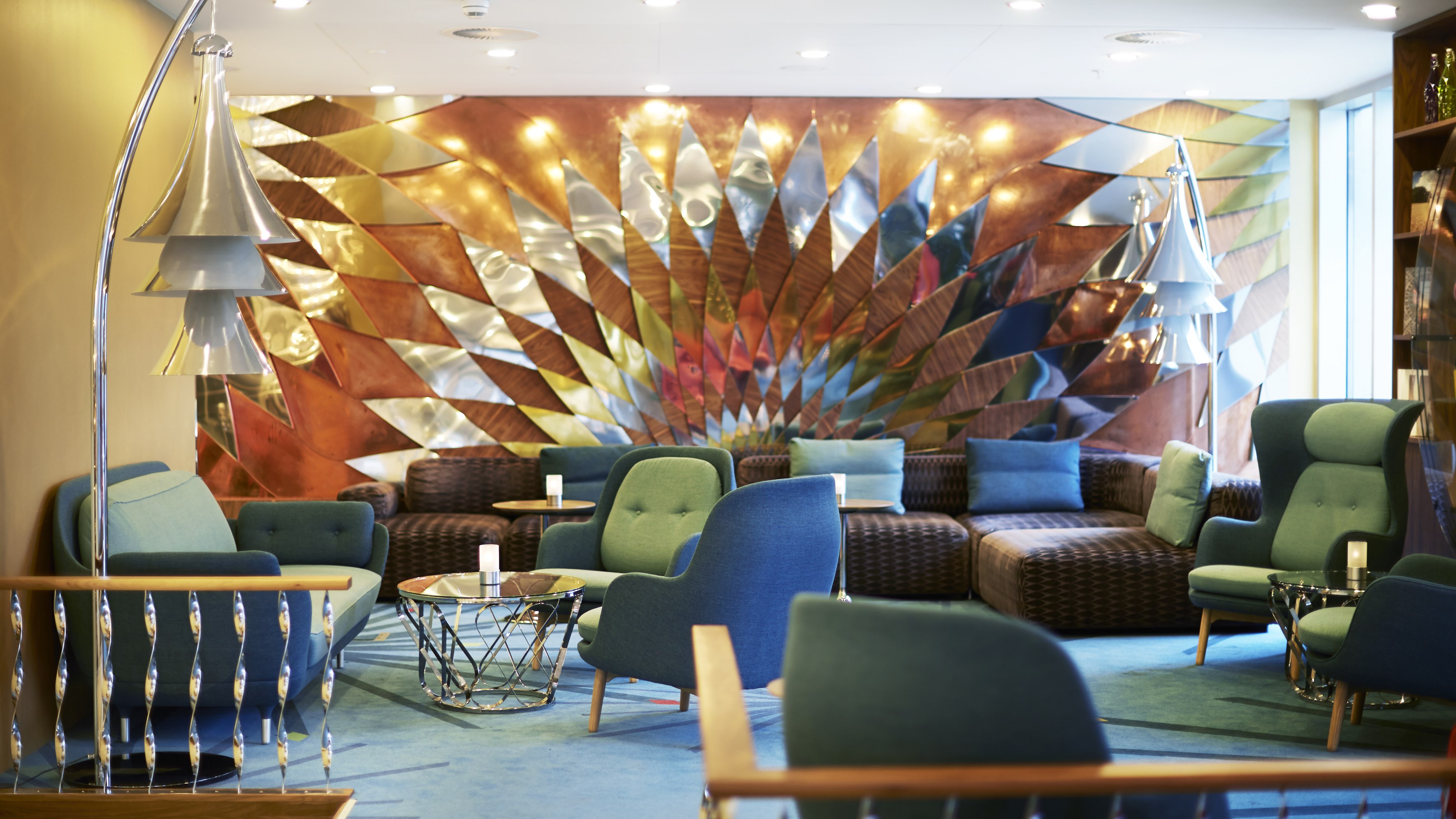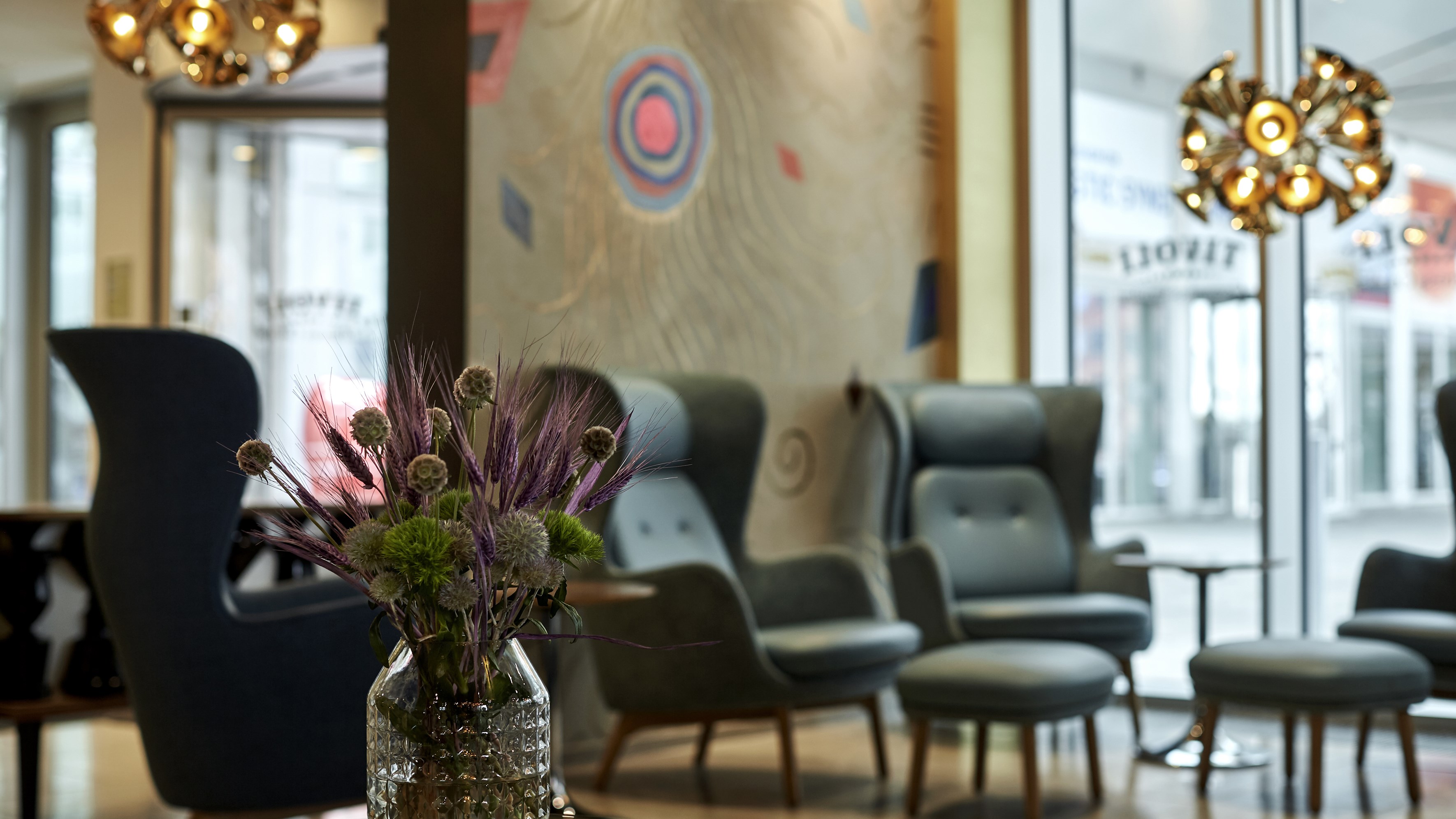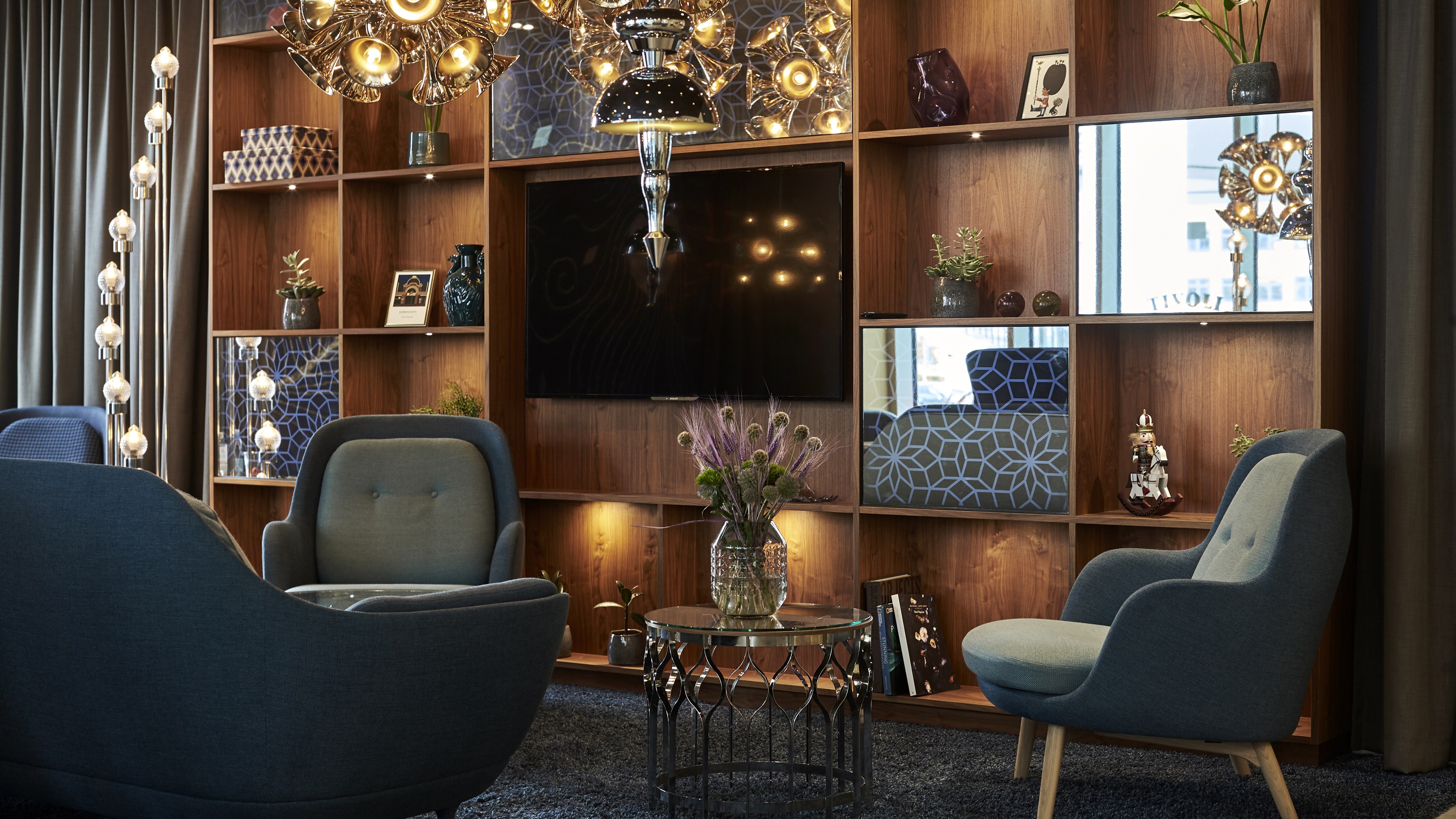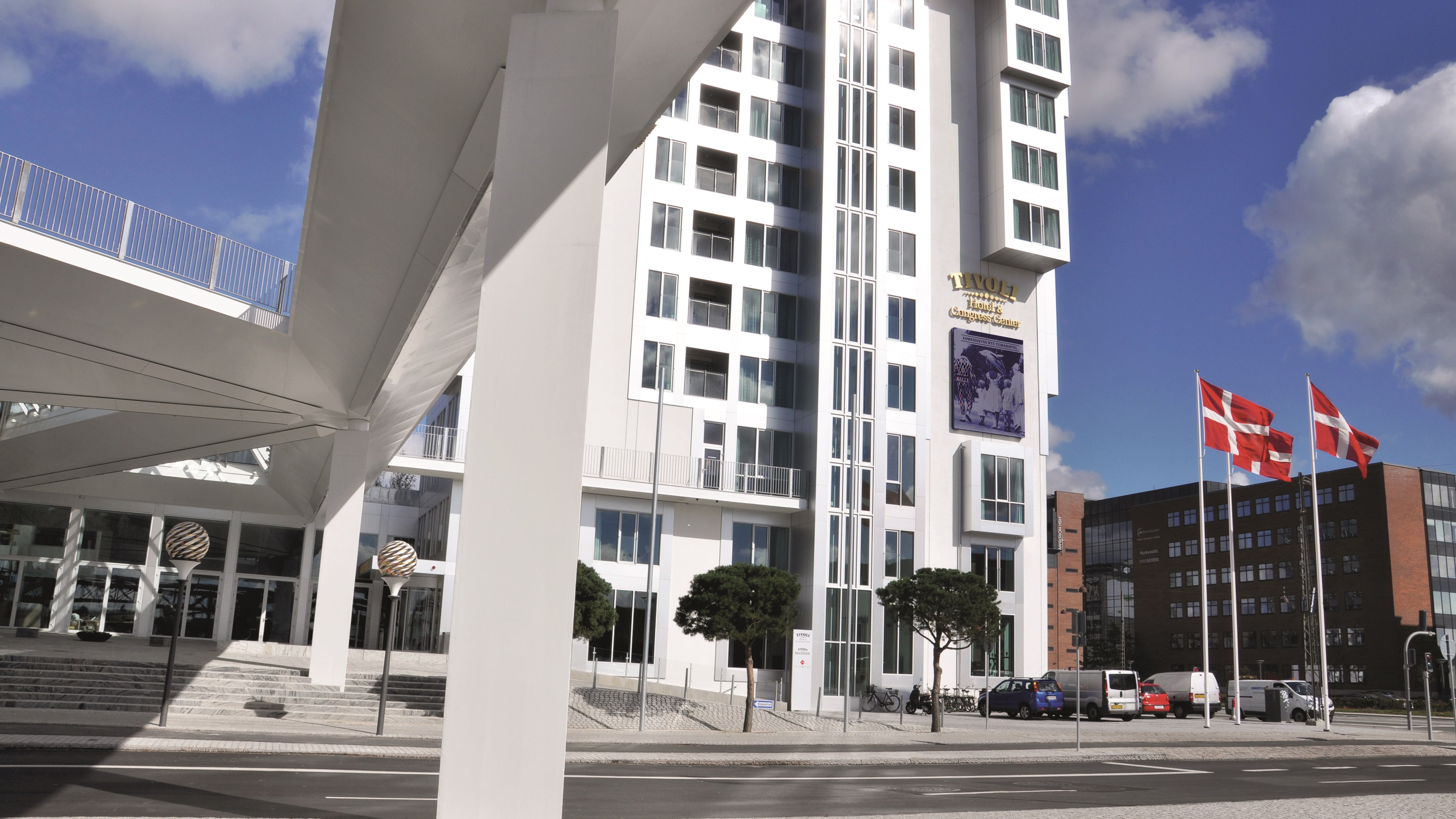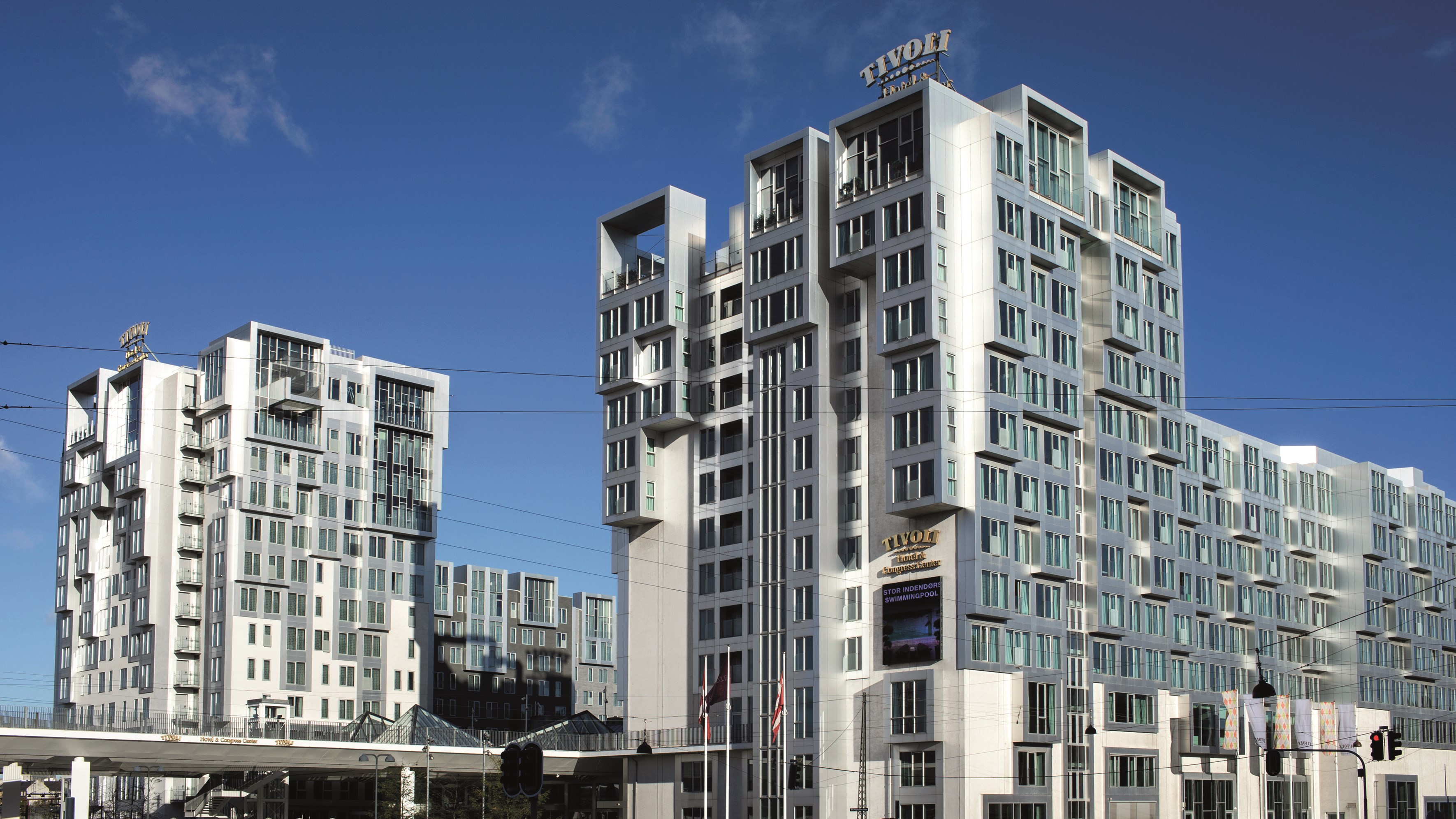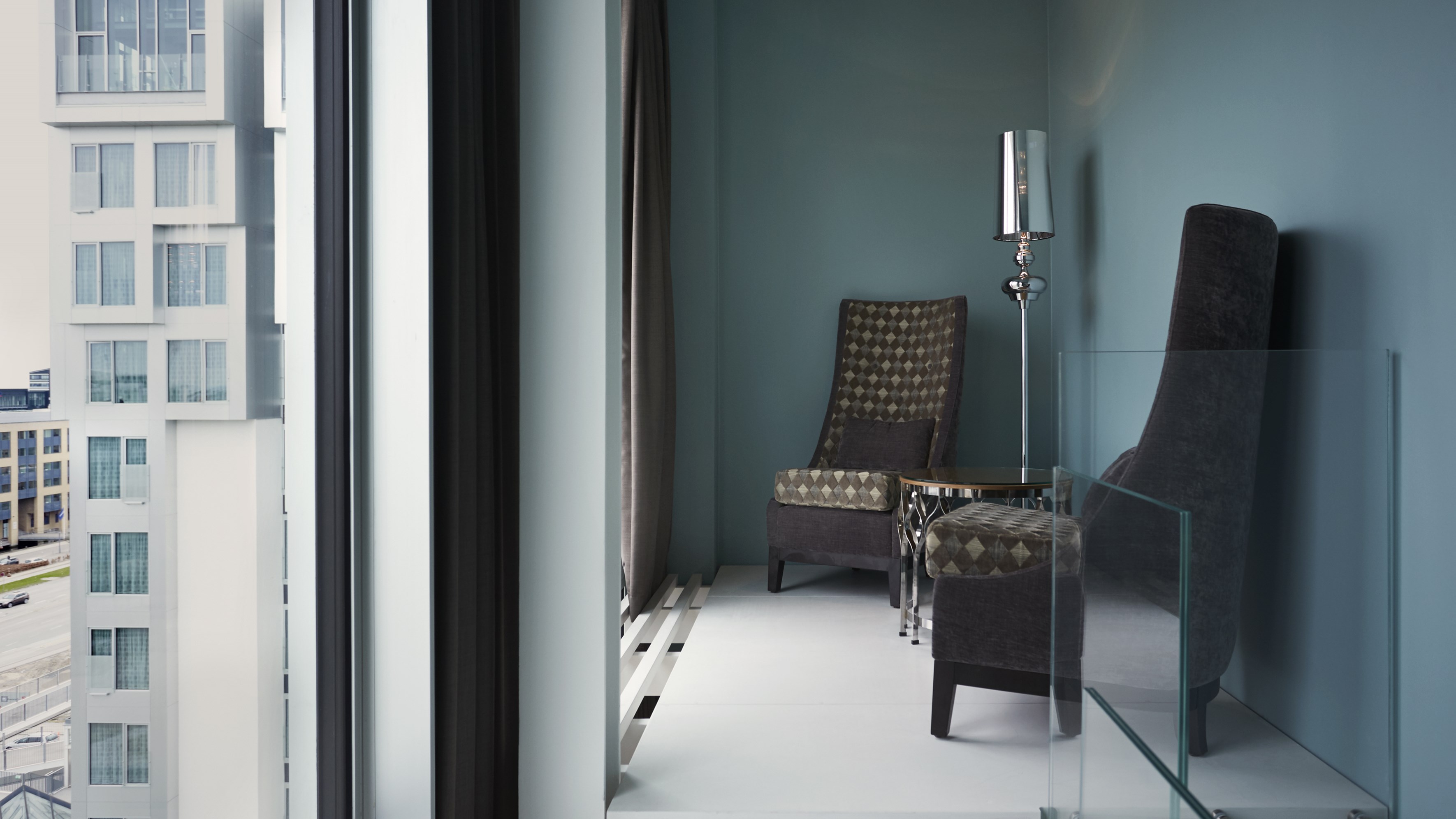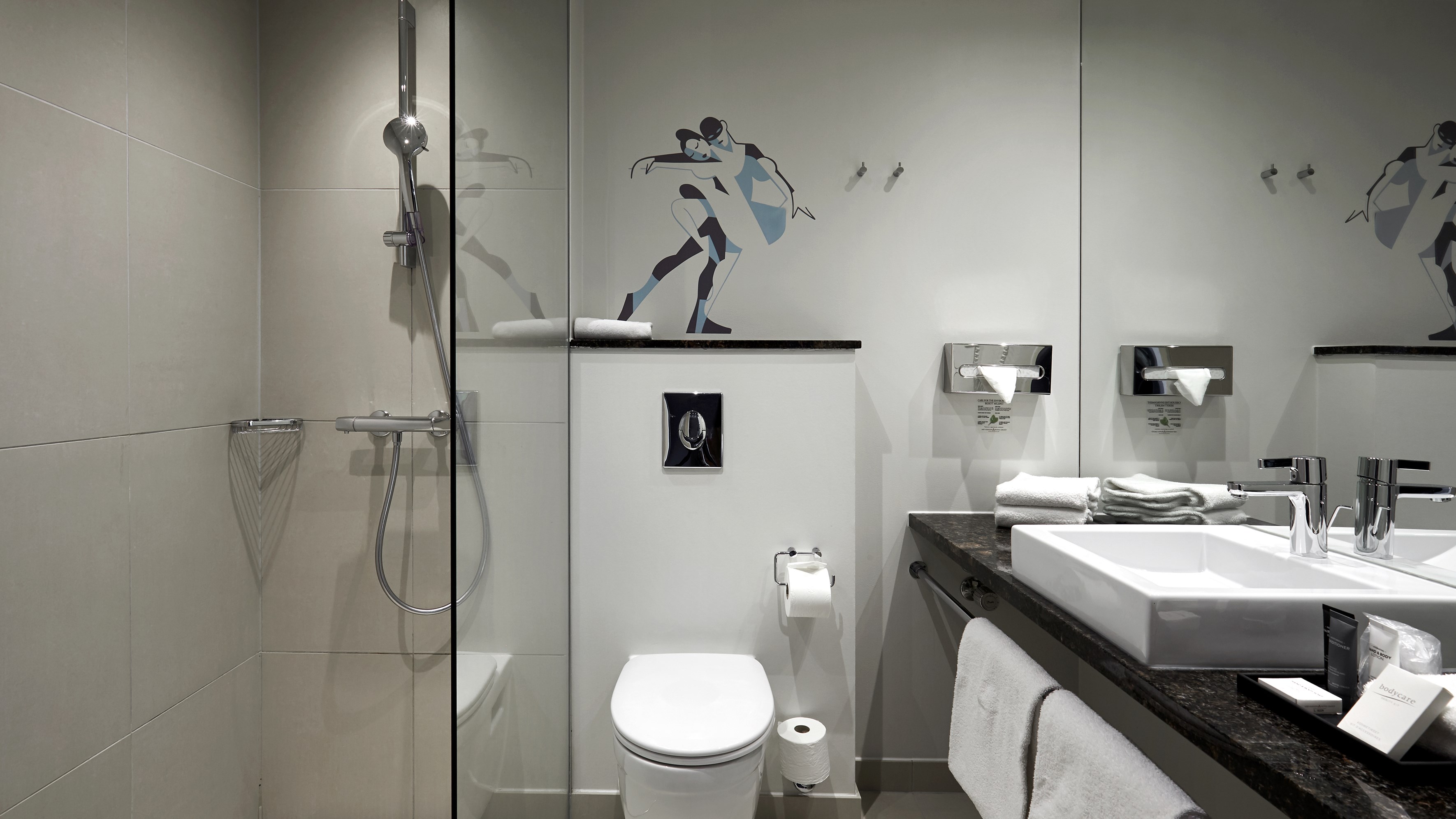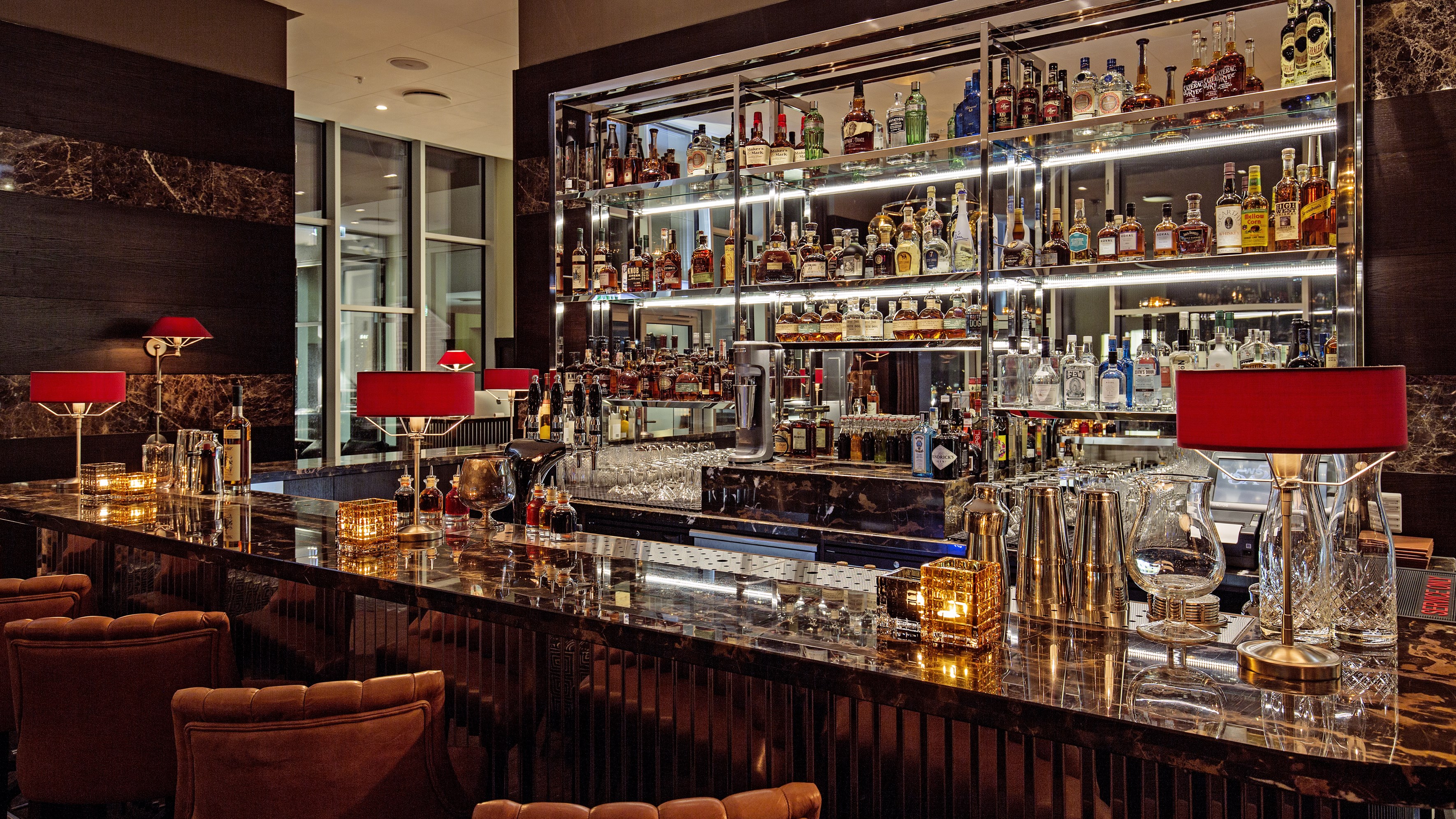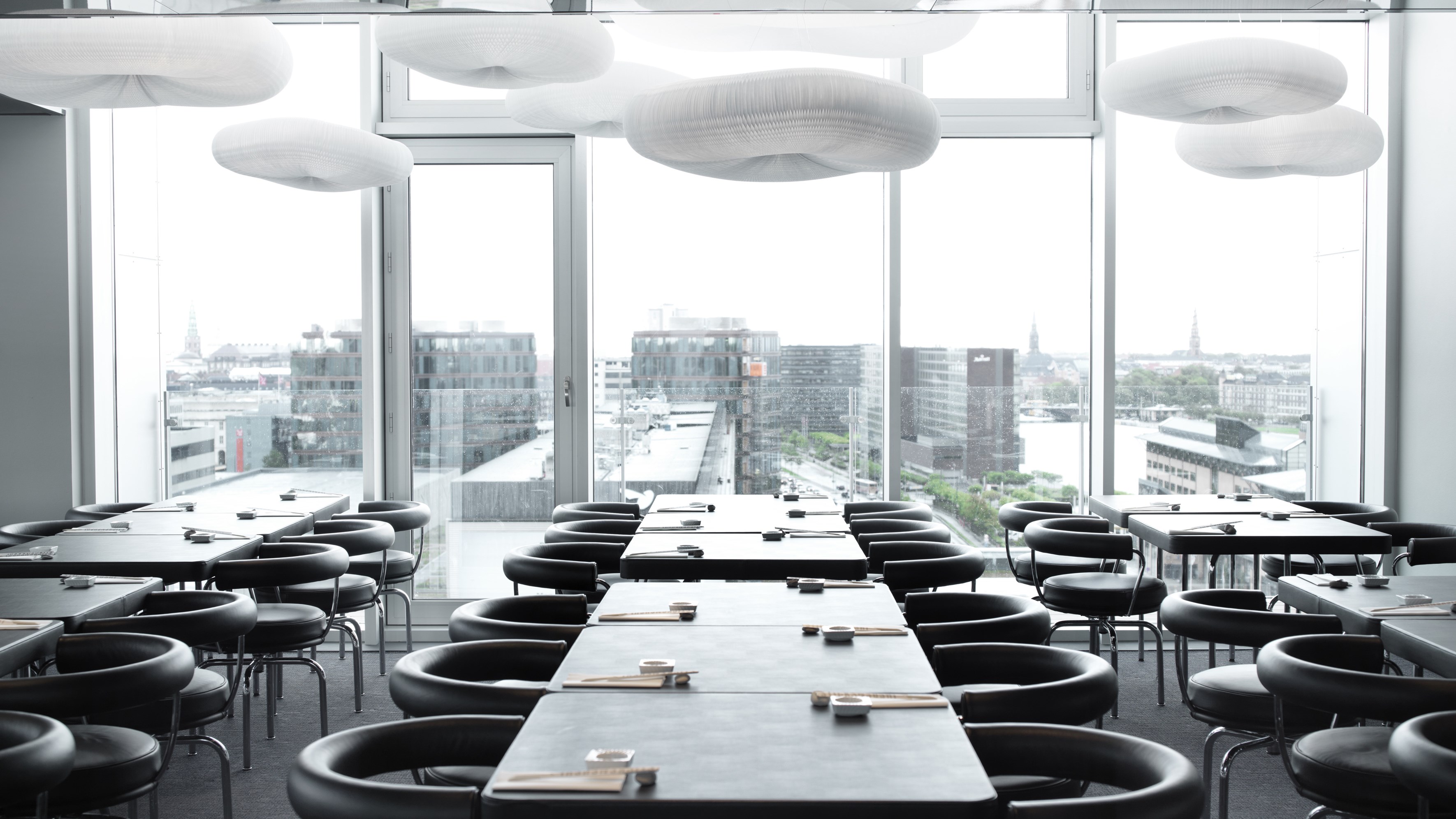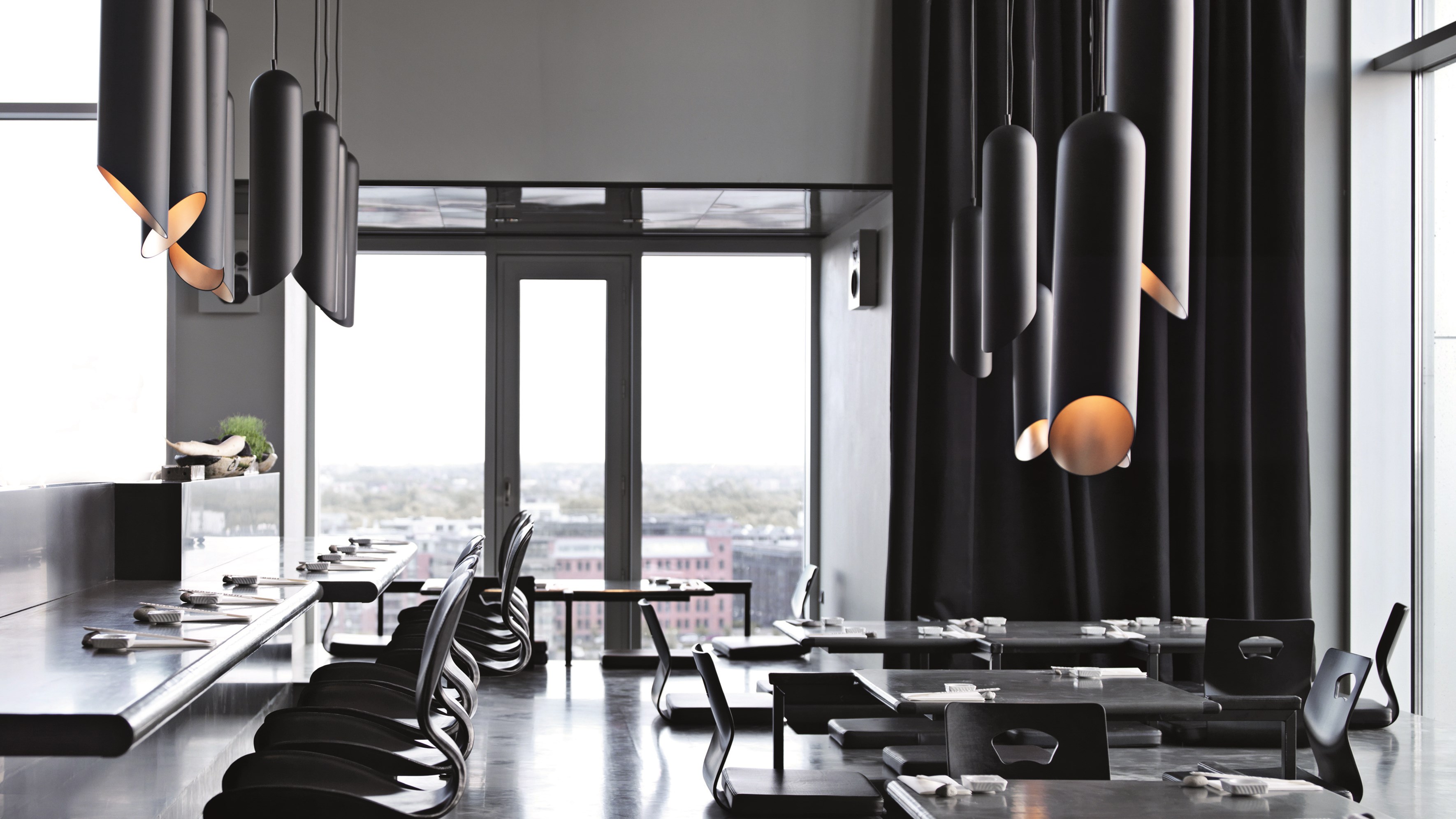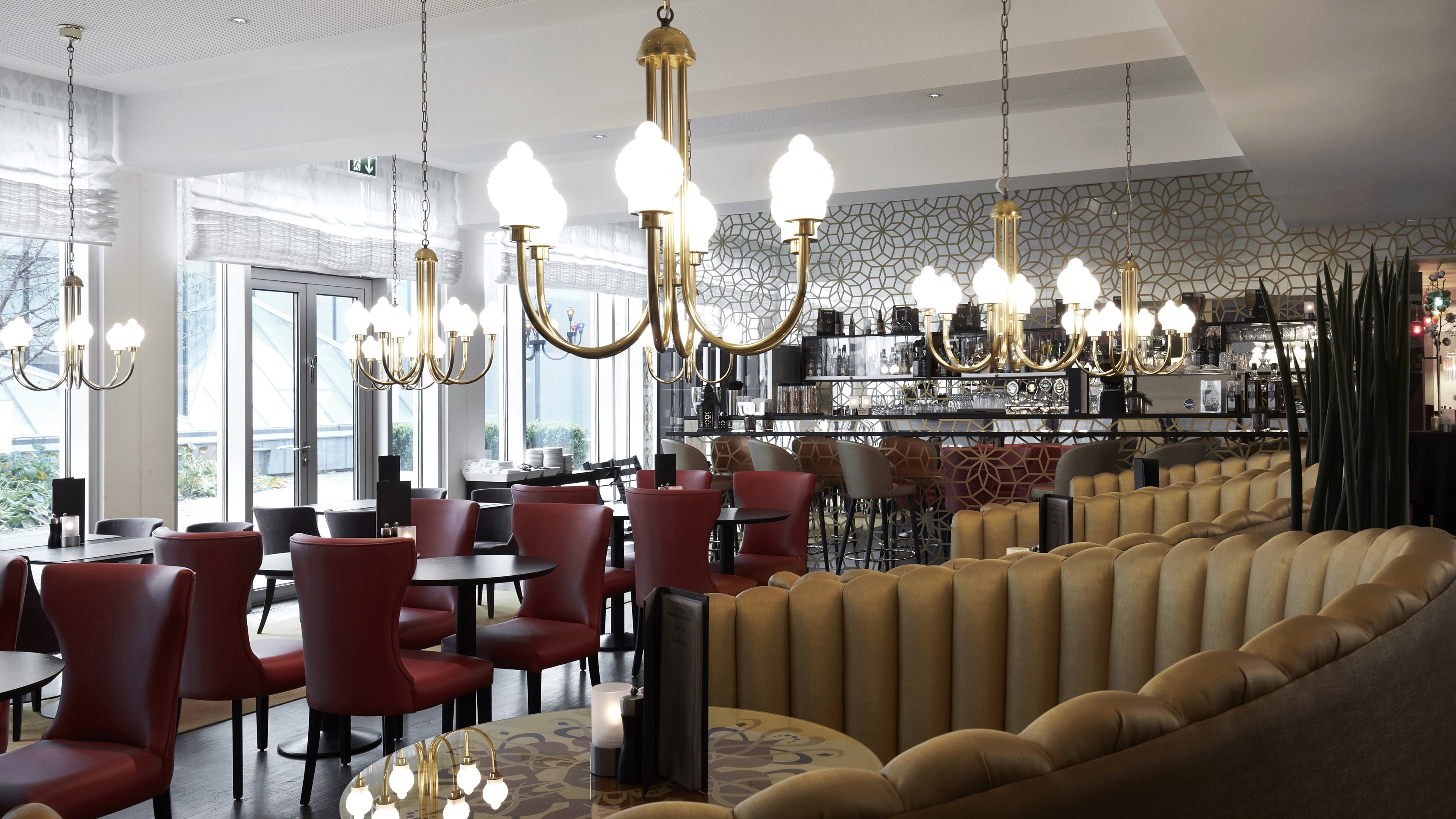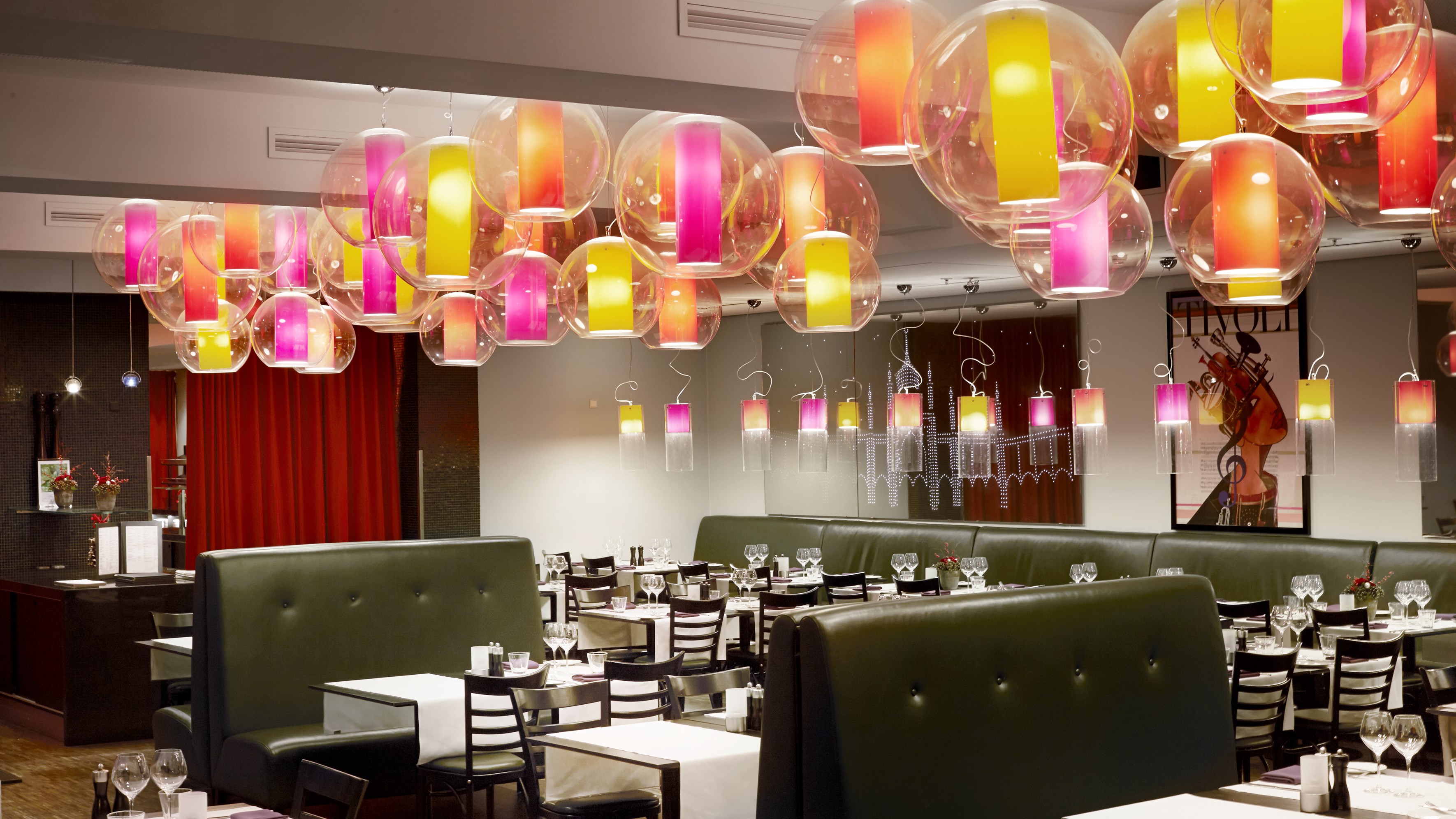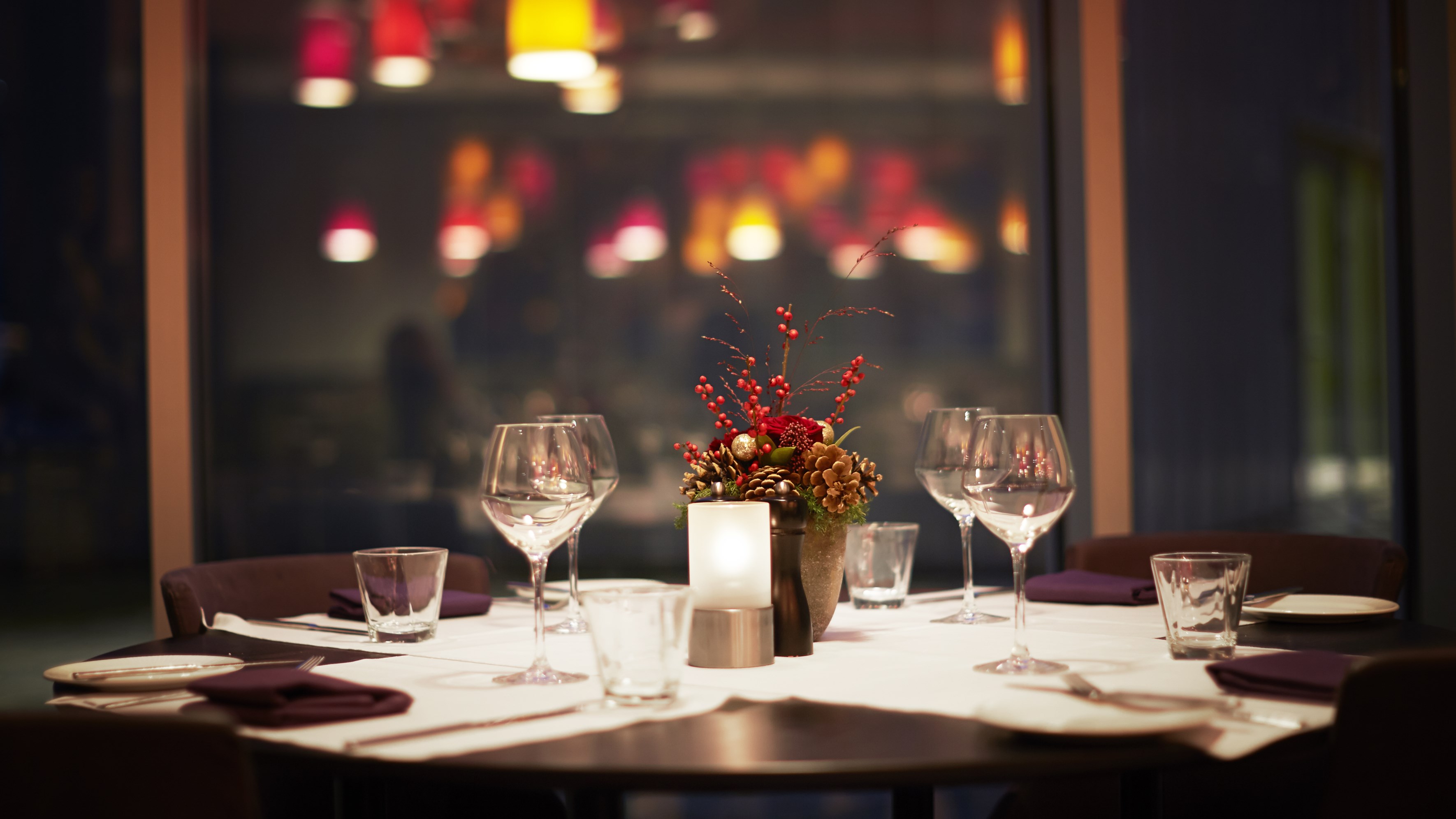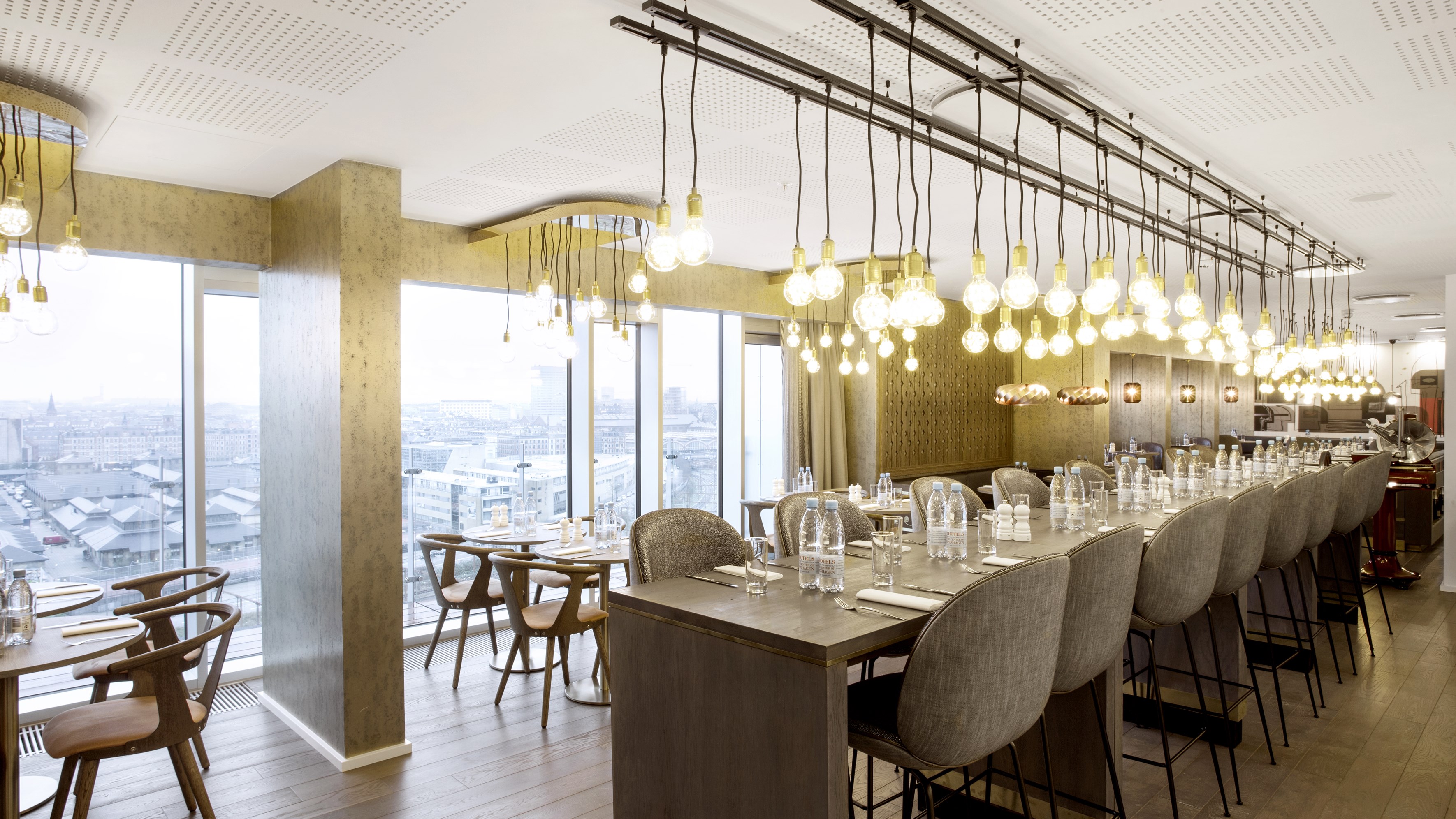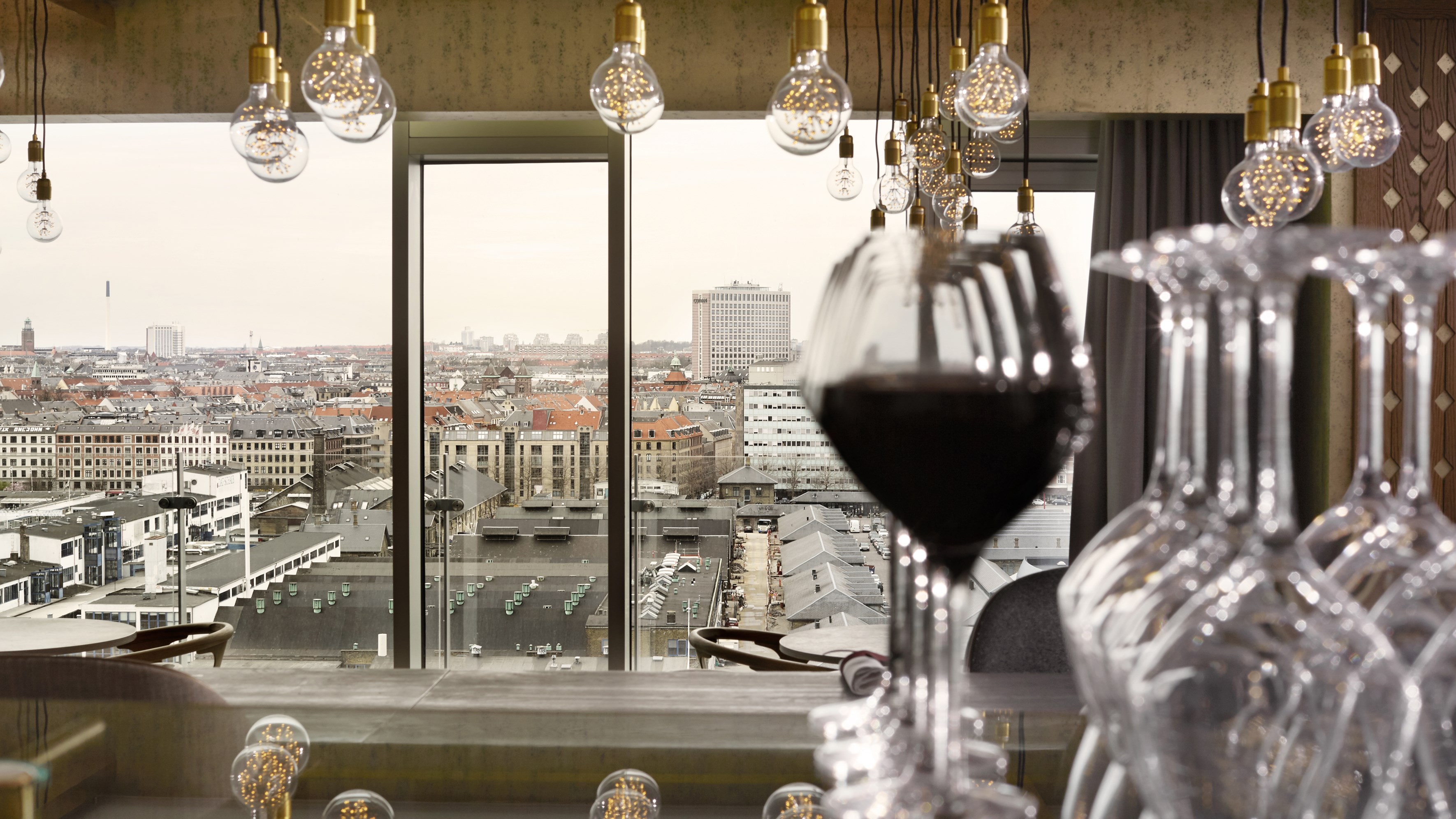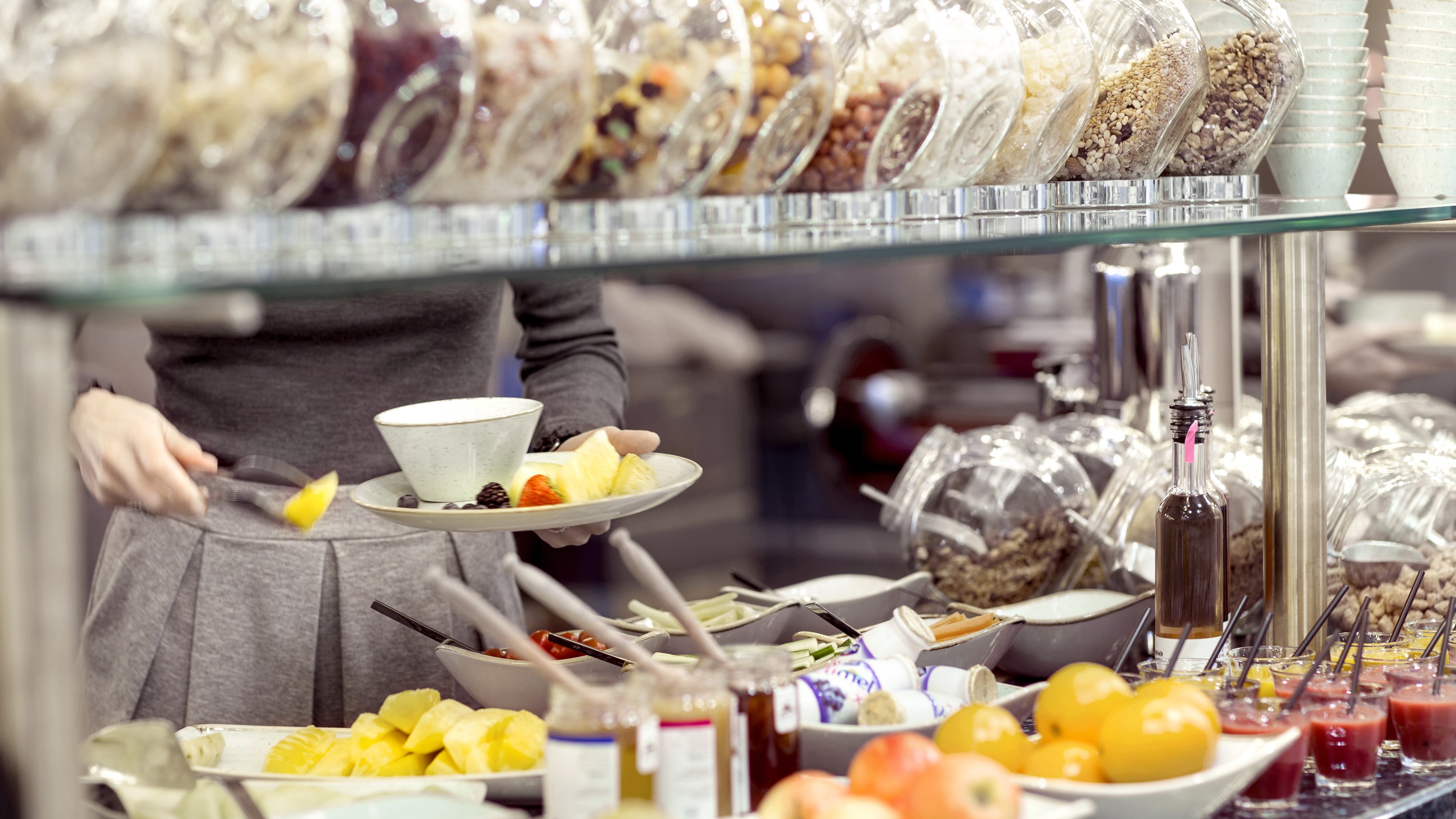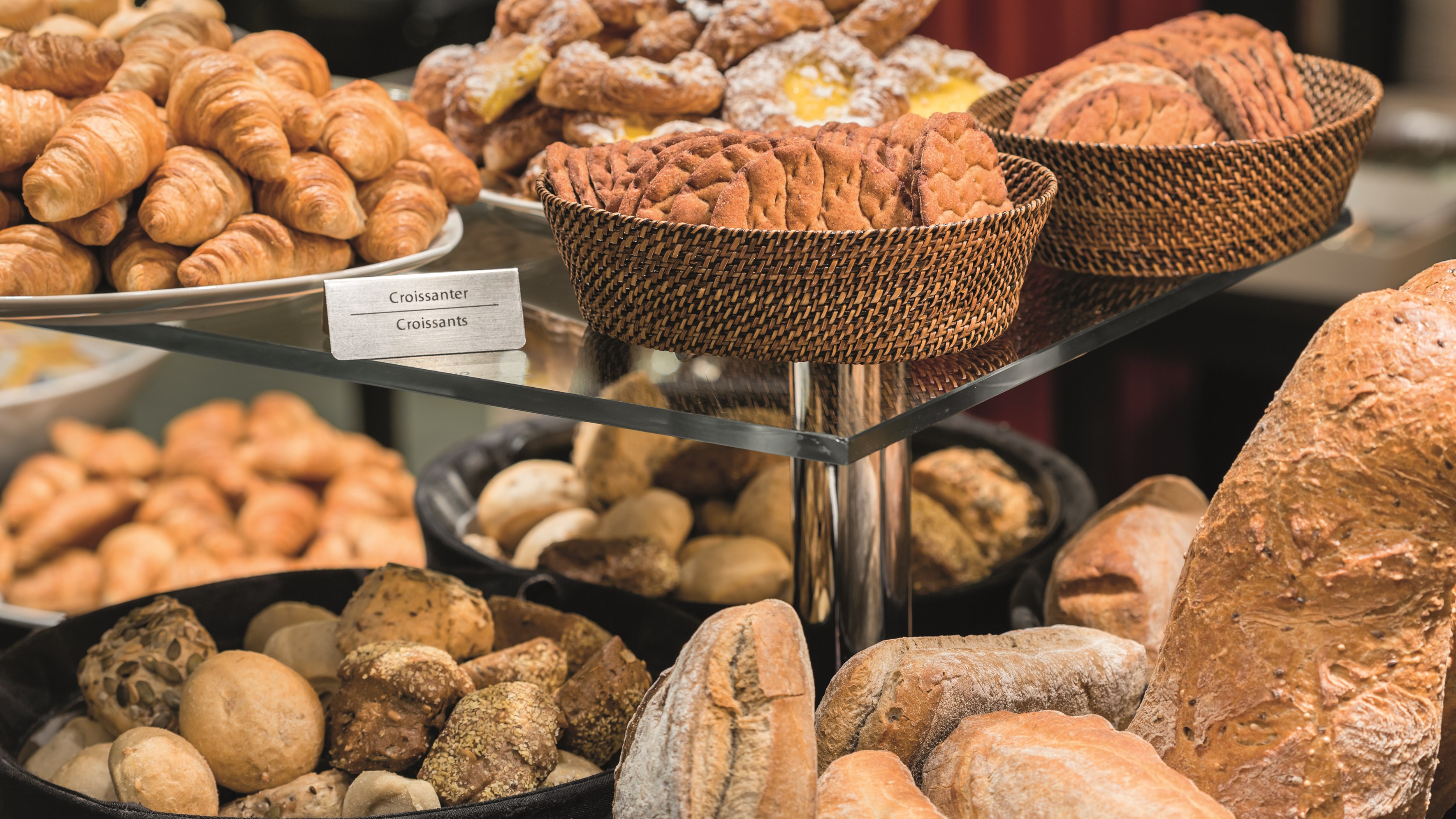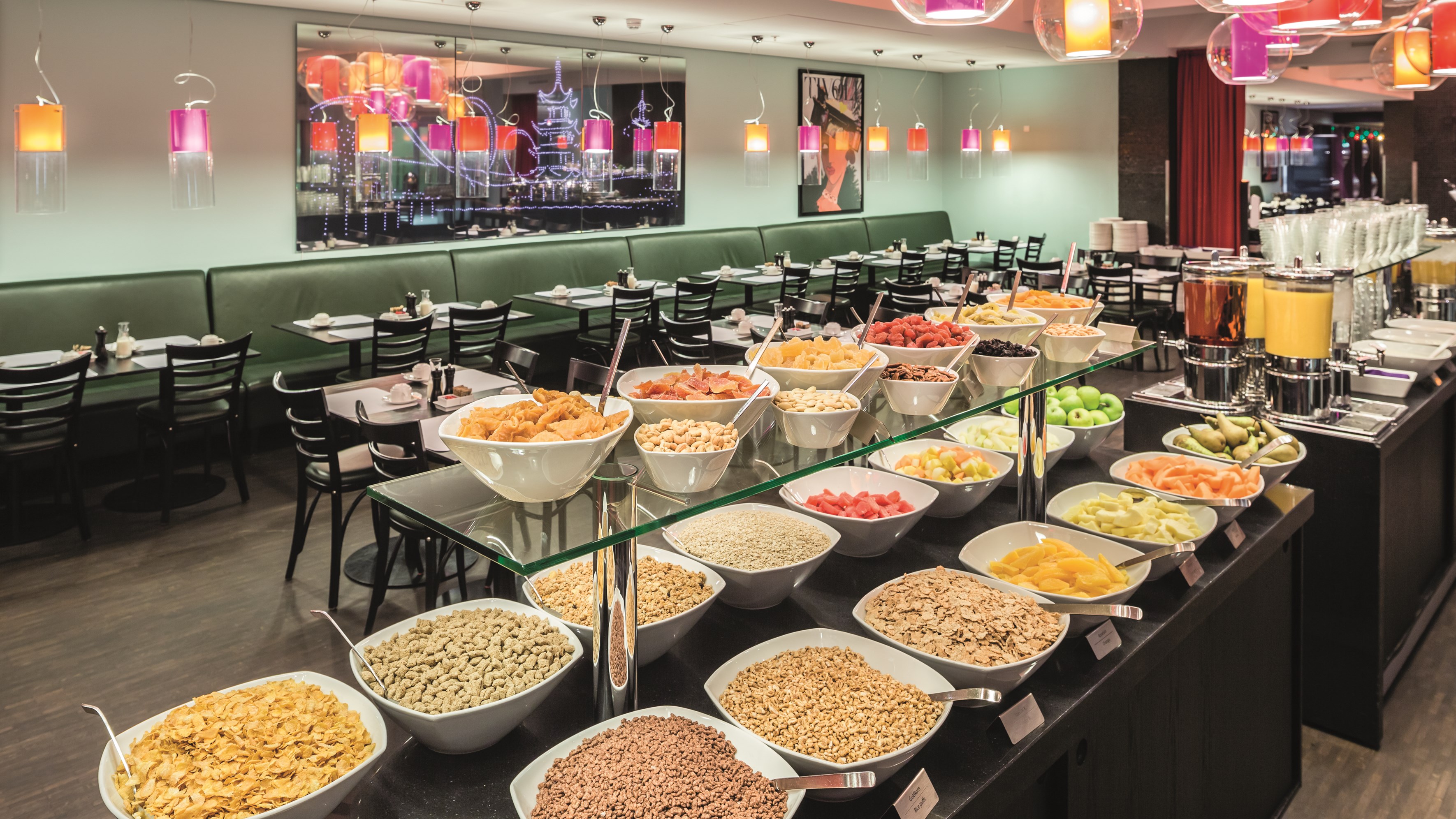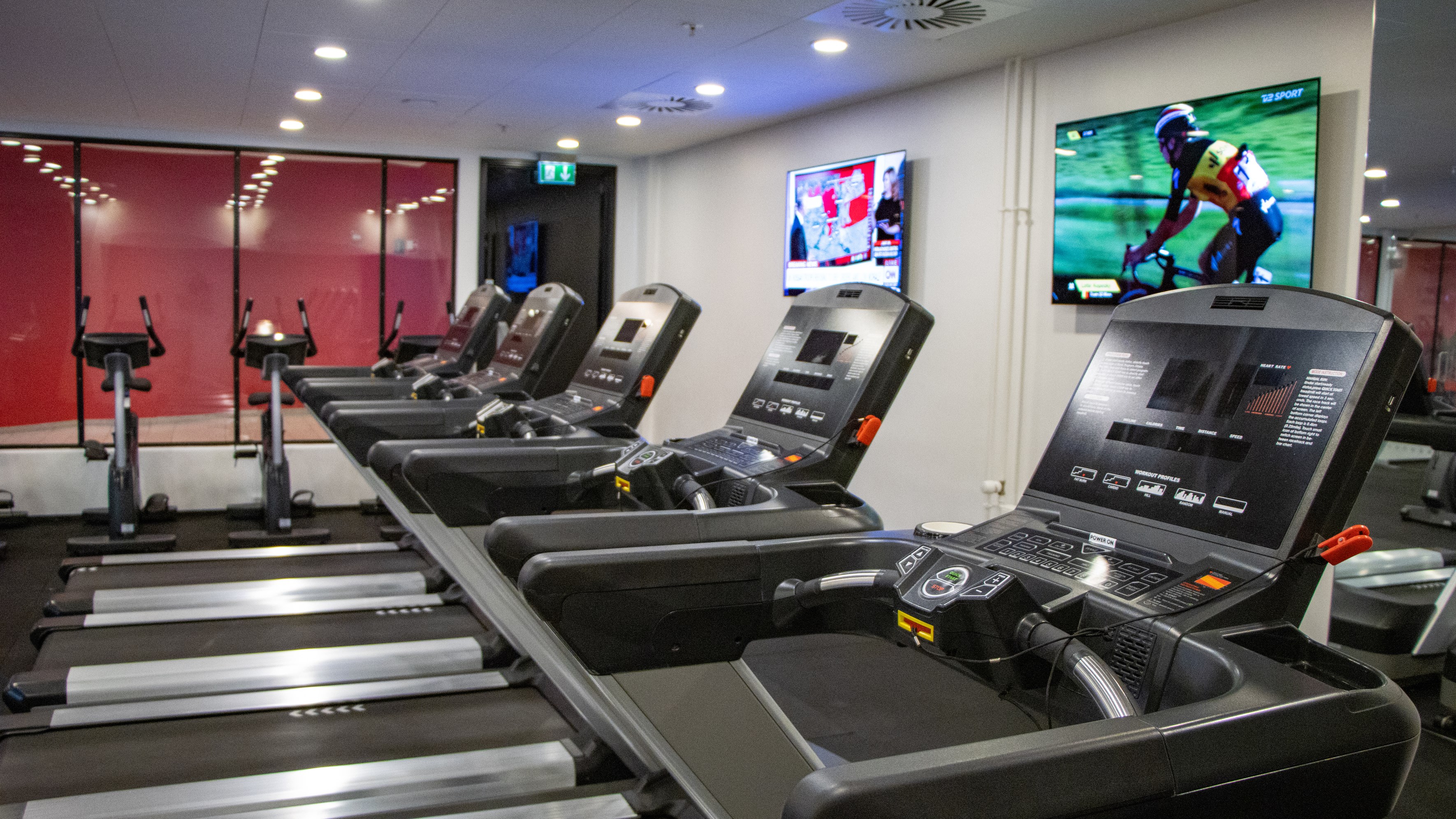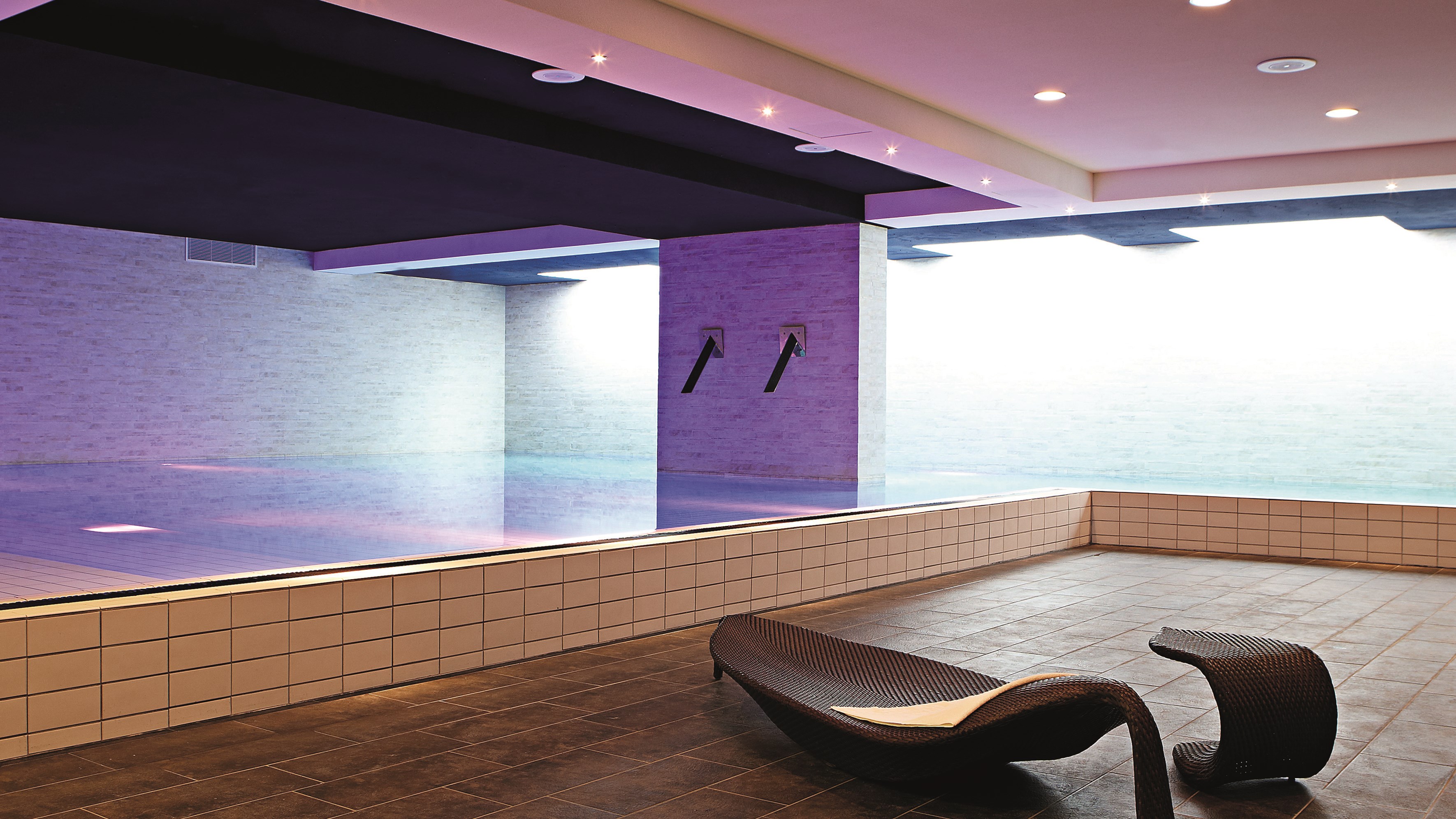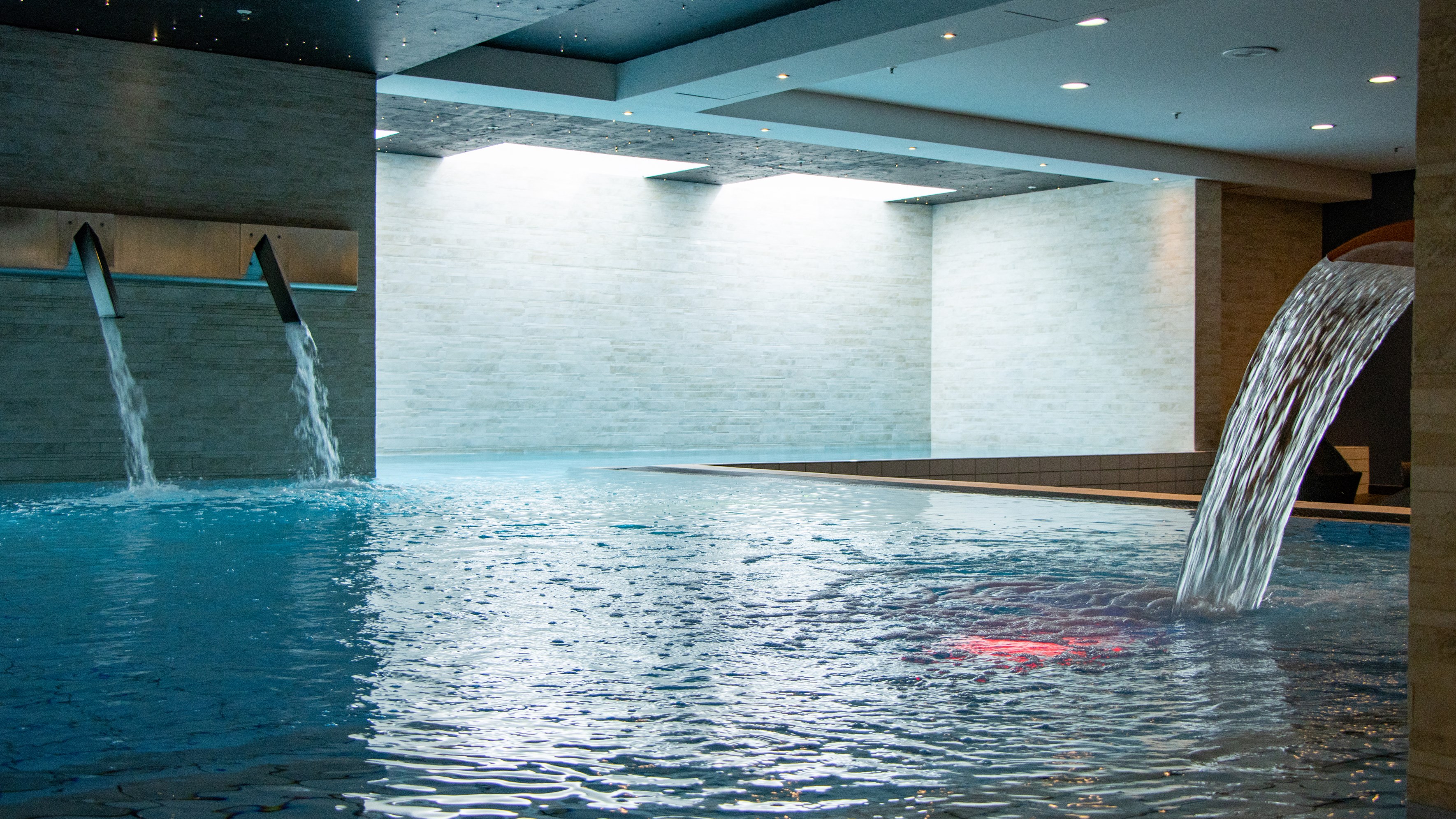 Views overlooking Copenhagen
When you're in Copenhagen and driving along Kalvebod Brygge, the Tivoli Hotel proudly rises on your left hand side.
The hotel was designed by Kim Utzon, whose inspiration was taken from the Swedish landscape, thus creating the cliff-like facade.
The Tivoli Hotel is create based on a concept designed to give tourists a complete thematic adventure, giving them a coherent experience where accommodation and entertainment are harmoniously merged together.
Advantages of the themed hotel
The decor in the hotel's 679 rooms all encapsulate Tivoli's unique style and design history, so that colours, designs and well-known figures characterise the rooms.
Hotel guests can make use of the many facilities; gym, swimming pool, indoor and outdoor play area.
Our green roof garden has public access and serves as a link between the hotel, congress centre and Tivoli Gardens.
At the top of the hotel is the stunning sky bar, where you can enjoy a drink or dine in the Sticks'n'Sushi or MASH restaurant and enjoy fabulous views over looking the city.
Central location in Vesterbro
Enjoy a unique hotel experience and stay at the Tivoli Hotel.
The hotel is centrally located in the fashionable neighbourhood of Vesterbro. It is brimming with galleries, restaurants and unique shopping opportunities. Vesterbro also holds its own local events, where the streets are brought to life until the early hours of the morning.
Or you might like to take the footbridge behind Fisketorvet to Islands Brygge, an area that has also undergone rapid development in recent years. On Islands Brygge you can jump into the harbour at the sea baths, before stretching out on the grass afterwards with the local Copenhageners.