Children's Christmas Holiday at Tivoli Hotel 2023
Welcome to a magical Christmas at Tivoli Hotel, where we offer a plethora of fun activities for the children!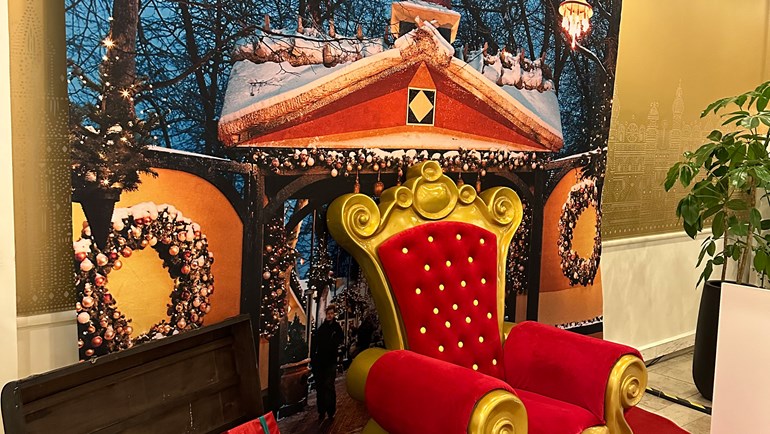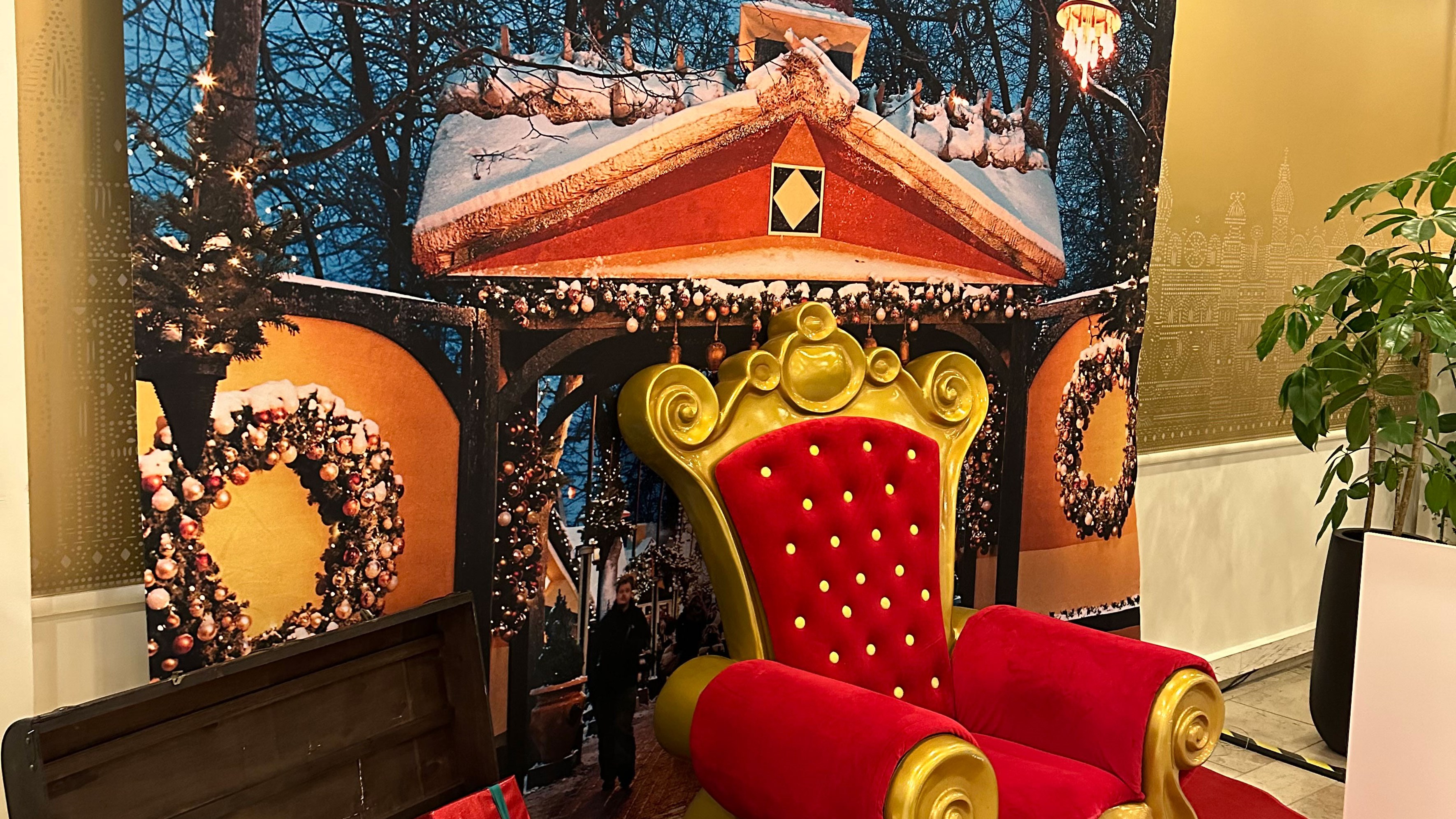 Meet Santa Claus at Tivoli Hotel
We begin this December with a nice visit from a very special guest – Santa Claus. Santa Claus will visit Tivoli Hotel every Friday and Saturday and make his way around to hallo to you all. Santa is of course happy to have his picture taken with you as a lovely memory of your stay.
Time: Friday and Saturday from 2:30 PM – 5:00 PM (from november 24th to december 16 2023)
Place: Santa Claus is walking around the hotel and is usually to be found in the hotel lobby by his big golden chair or at the hotel restaurant, Tivoli Brasserie.
Christmas Holiday at Tivoli Hotel
This year's Christmas holiday activities will take place from Monday, December 18, 2023, at 2:00 PM to Tuesday, January 2, 2024, at 12:00 PM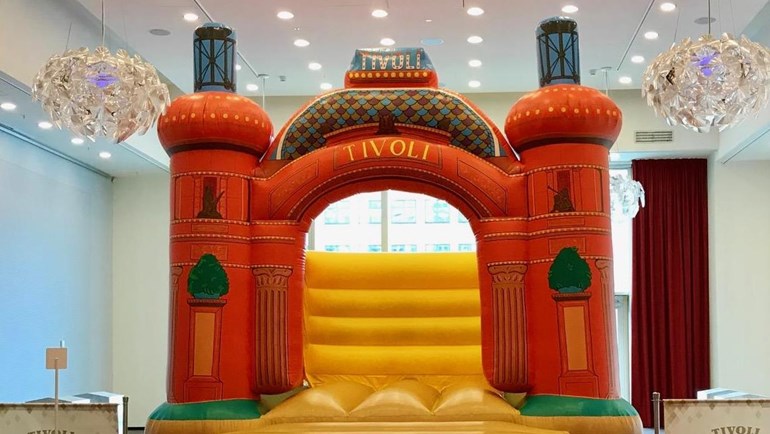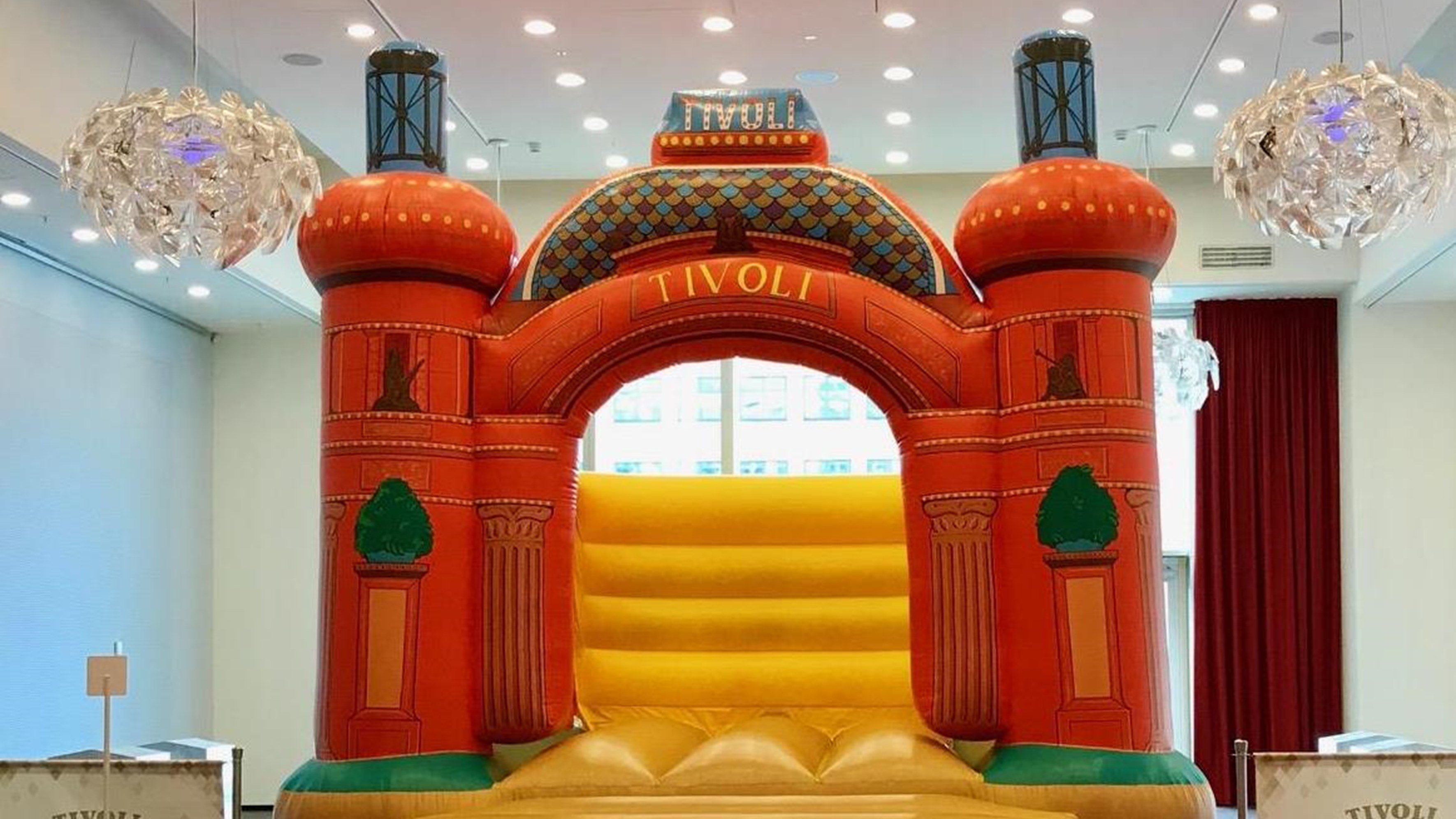 Tivoli Christmas Play area
Tivoli's Christmas Play area is a magical play area for kids of all ages.
In the area, you will find our popular bouncy castle, our ping-pong, table foosball, airhockey and board games. There will also be a nice drawing area, where you can make your own Christmas & New Year's décor and hang it on our big Winter tree. Also, we will have a fun tumbling area with bObles and balance toys for the youngest guests.
Time: From 7AM-10PM.
Place: In the hotel lobby, Harbour Tower.
Tivoli Playroom
Our Tivoli Playroom is a cozy tumbling lounge on the 2nd floor of the Harbour Tower. The area is filled with colorful bObles tumbling furniture, which the youngest love to crawl around on.
The playroom also has fun Tivoli-inspired mirrors, and there is even a wall with the famous 'Animal Game' from Tivoli, where you can throw balls through different animal heads.
In the playroom, we have also created a large drawing wall with 'Tivoli Hotel's Winter City'. Here you can participate in decorating by coloring and sticking figures on it, so we can create our very own Christmas spirit with help from you!
Time: Always open.
Place: On the 2nd floor, Harbour Tower.
Children's Cinema
Every evening during the autumn holiday, we turn our Tivoli Playroom into a cinematic experience, when we show some of the best Disney classics. The Children's Cinema starts at 6.00PM and is perfect for everyone who loves a good children's movie.
You will find the complete program of movies in the playroom.

Time: Every day from 6PM.

Place: Tivoli Playroom on the 2nd Floor, Harbour Tower.

Swimming pool
Enjoy our spacious and beautifully illuminated swimming pool or relax in our sauna located in the pool area.
Our large indoor swimming pool is at a length of 16 metres and has amazing skylight. The massage jets and the waterfall make the perfect setting for an extraordinary swimming pool visit for the whole family.
The swimming pool is 90 cm at the lowest end and 160 cm at the deepest – and you are more than welcome to bring water wings for the youngest kids.
Children under 12 must be accompanied by an adult. Children must be diaper-free to use the pool. Swim diapers and swim pants are not allowed.
Time: Every day from 07AM – 10PM.
Place: Lower ground floor, Harbour Tower.
WE WISH YOU A FUN CHRISTIMAS HOLIDAY AT TIVOLI HOTEL!