Children's Winter Holiday 2023
From Saturday 11 February at 15.00 – Sunday 19 February at 12.00.
The Children's Reception
Our popular Kids' Reception is the first thing you meet when you arrive at the hotel for the Winter Holiday. Here, you will meet one of our friendly Kids Receptionists who will tell you all you need to know about the different activities in the area.
You will also get free spin on the lucky wheel - where there is a price every time.
When the Kids' Reception is open, you can also go on our fun treasure hunt - with a nice Winter theme of course!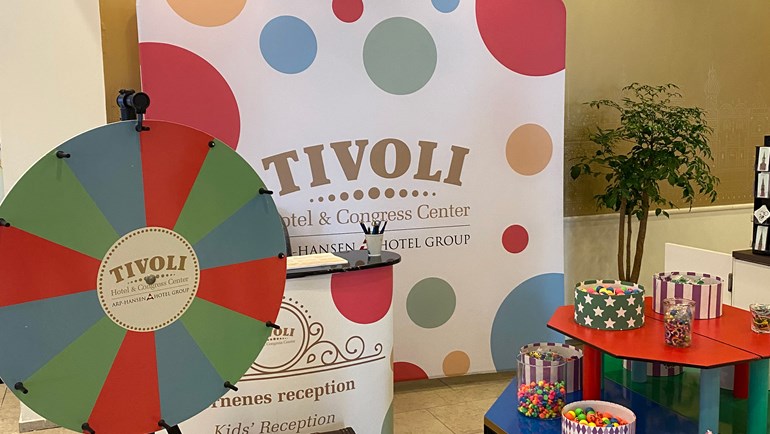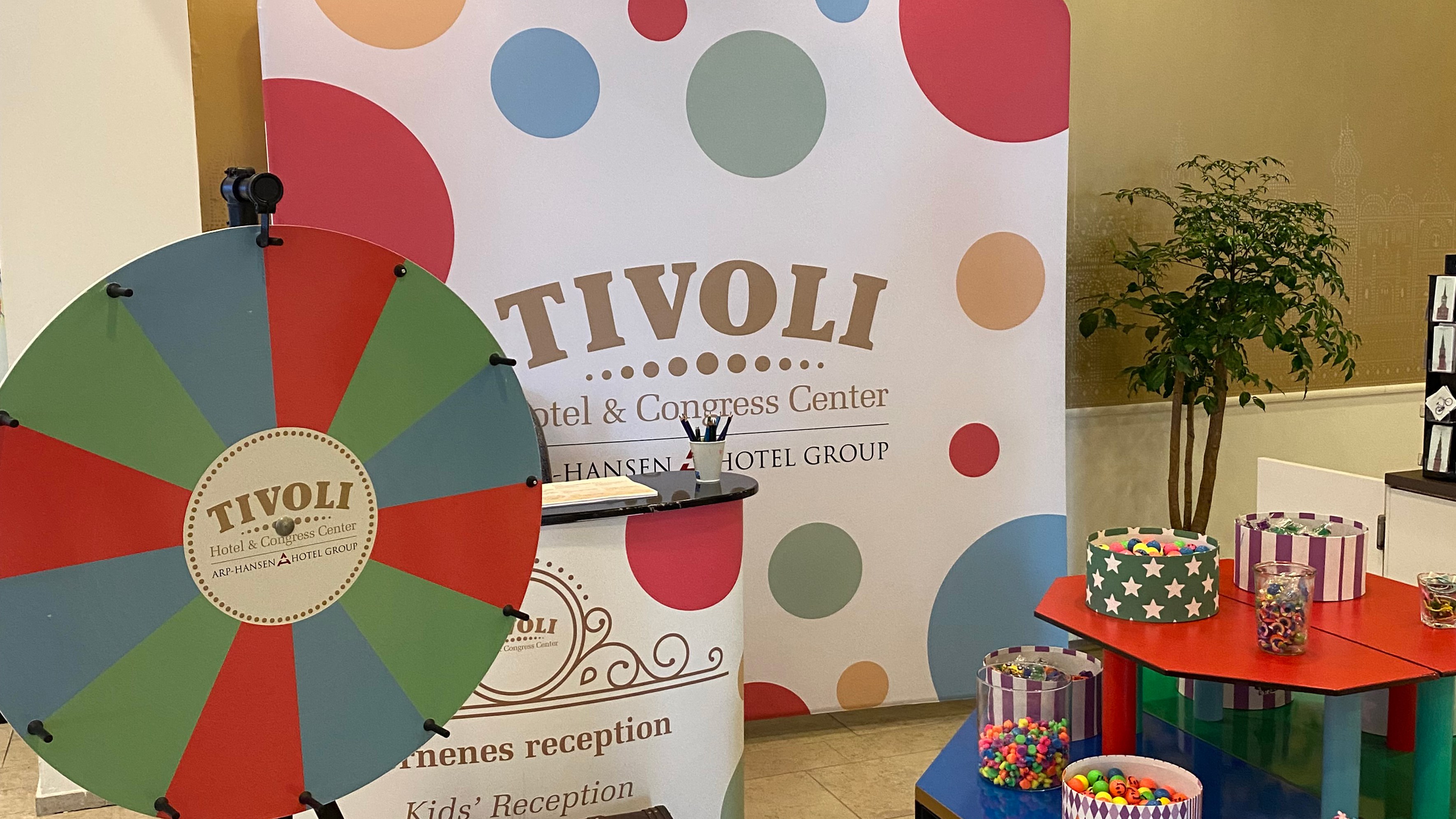 Time and place
Time: The kids' reception is open every day from 9:00AM – 20.00PM.
The lucky wheel is open in the afternoon from 1:30PM
Place: Next to the hotel reception, Harbour Tower.
Tivoli Winter play area
Tivoli Winter play area is a magical play area for kids of all ages. In the area, you will find our popular bouncy castle, our ping-pong, table foosball, airhockey and as well as a fun tumbling area with bObles and balance toys for the youngest guests.
There will also be a nice creative space, where you can make your own carnival masks, make beautiful drawings make puzzles and built with bricks.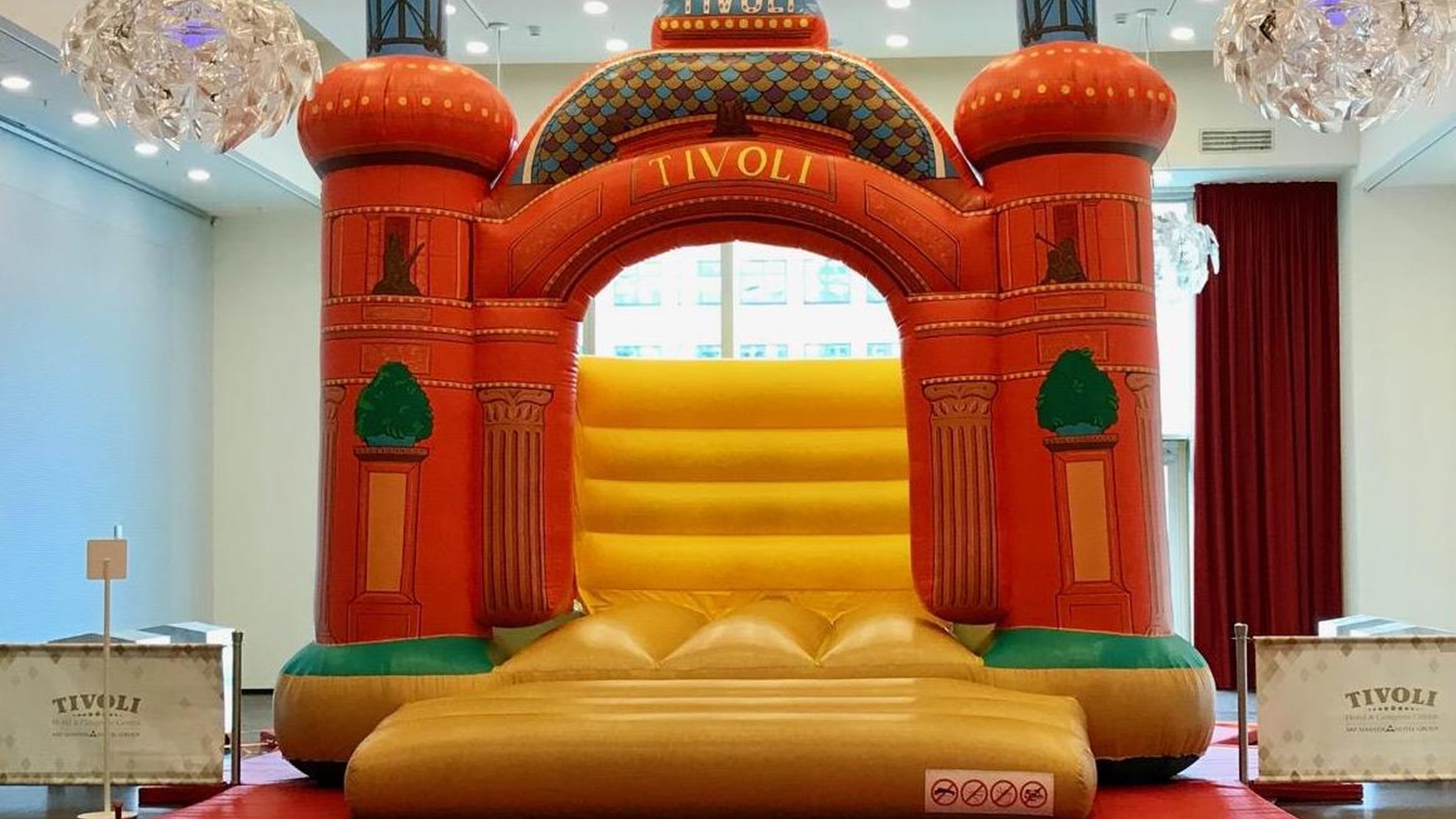 Place
At Tivoli Winter play area
Tivoli Playroom
Decorated in a true, colorful Tivoli-themed manner, the Tivoli Playroom gives our nice tumbling setting for the youngest kids. It has ball throw, children's books as well as tons of fun tumbling interior from bObles.
In the playroom, you will also find our beautiful wallpaper 'Tivoli's Winter Town'. With this wall, you can color and decorate nice characters to add to the wall so we can all together create our very special winter town with help from you!
Time and place
Time: Always open.
Location: On the 2nd floor, Harbour Tower
Children's Cinema
Every evening during the winter holiday, we turn our Tivoli Playroom into a cinematic experience, when we show some of the best Disney classics. The Children's Cinema starts at 6.00PM and is perfect for everyone who loves a good children's movie.
You will find the complete program of movies in the playroom.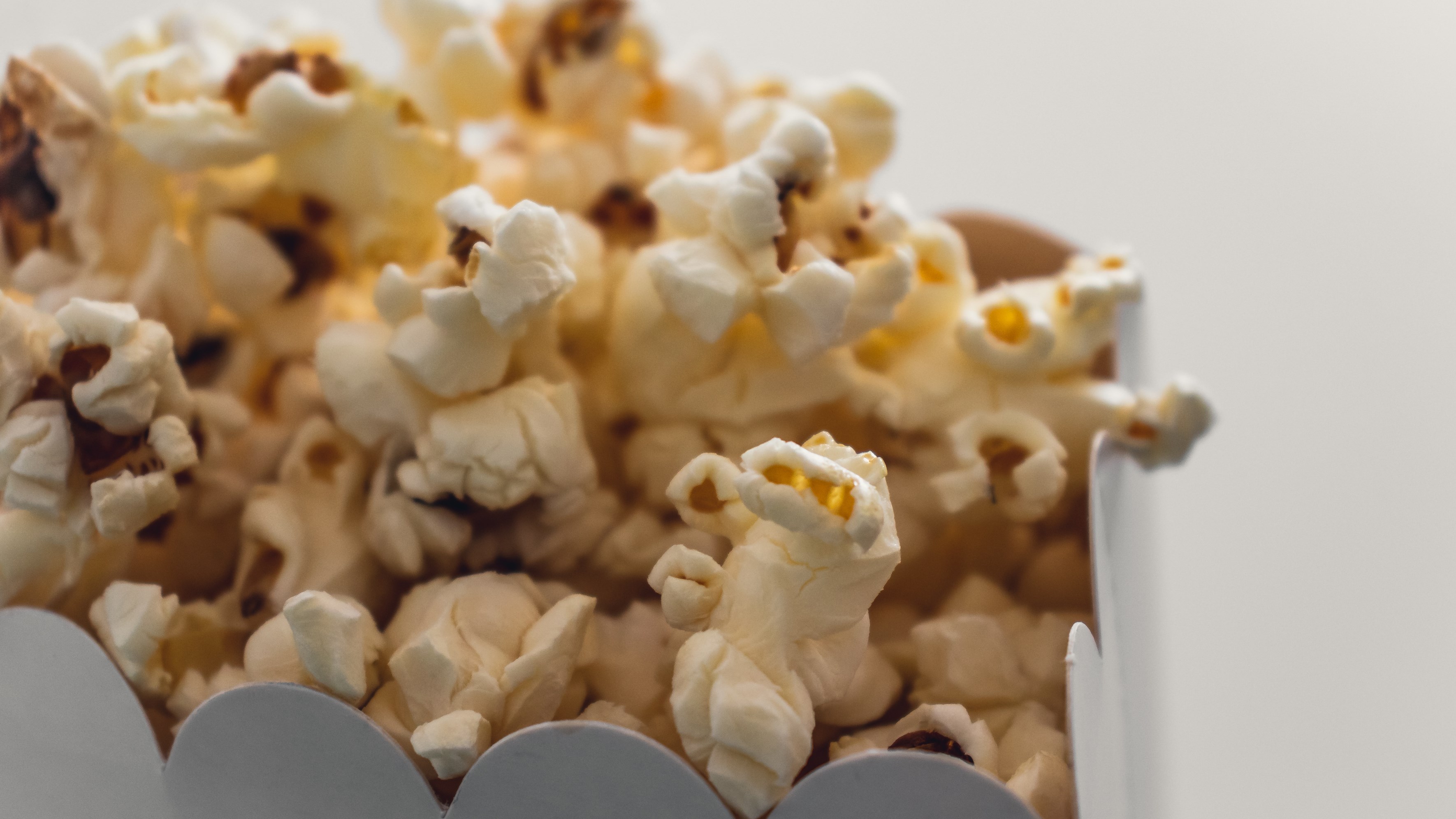 Time & place
Time: Every day from 6PM
Place: Tivoli Playroom on the 2nd Floor, Harbour Tower
Swimming pool
Enjoy our spacious and beautifully illuminated swimming pool or relax in our sauna located in the pool area.
Our large indoor swimming pool is at a length of 16 metres and has amazing skylight. The massage jets and the waterfall make the perfect setting for an extraordinary swimming pool visit for the whole family.
The swimming pool is 90 cm at the lowest end and 160 cm at the deepest – and you are more than welcome to bring water wings for the youngest kids.
Children under 12 must be accompanied by an adult. Children must be diaper-free to use the pool. Swim diapers and swim pants are not allowed.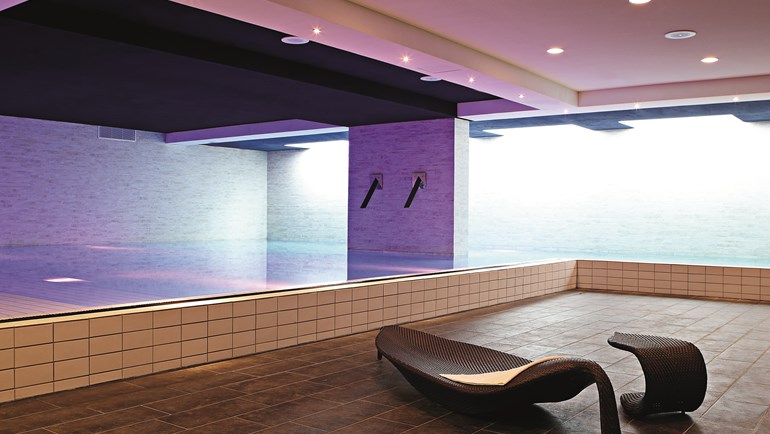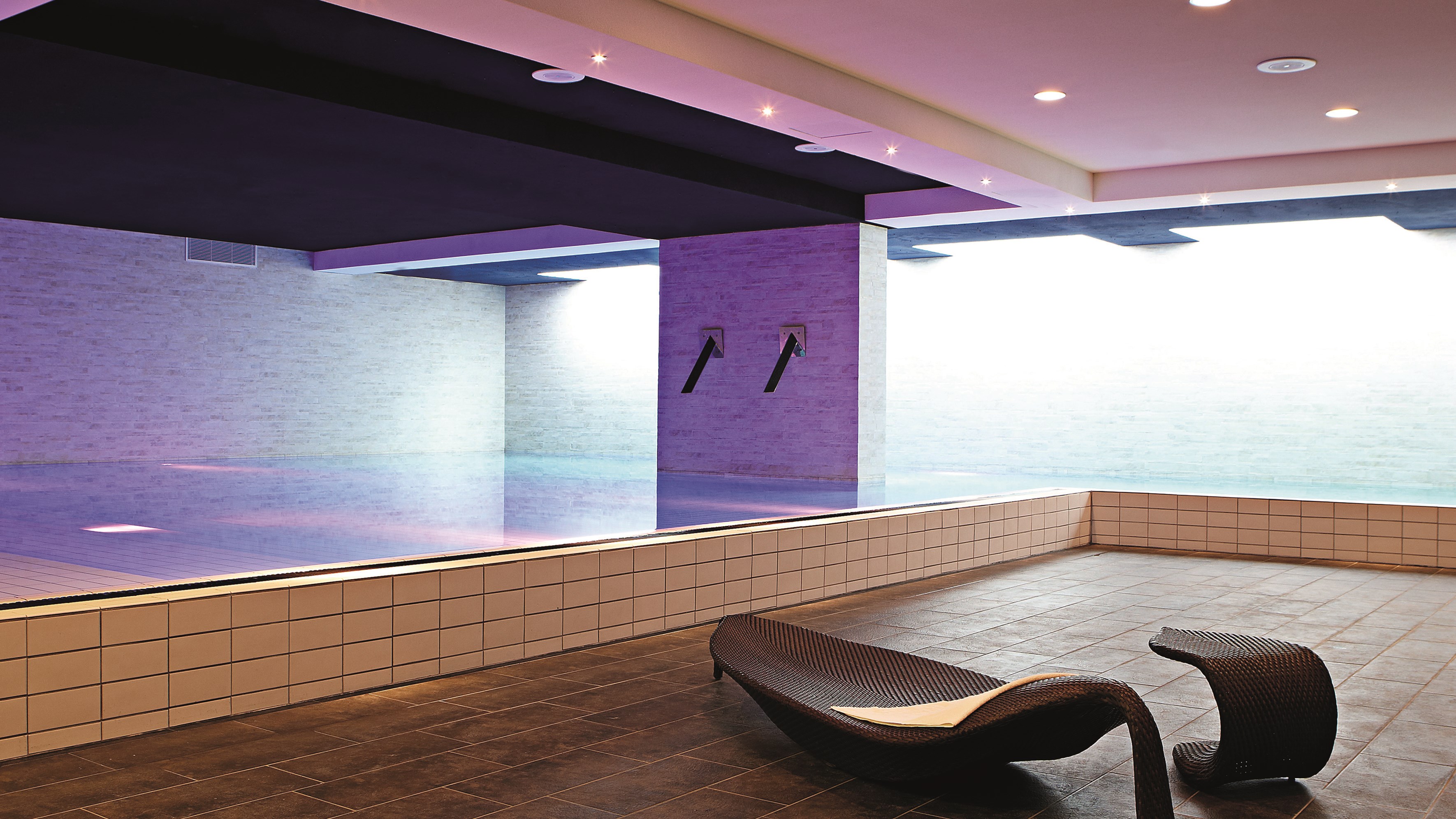 Time & place
Time: Open daily from 7AM to 22PM.
Place: Lower ground floor in the Harbour Tower.
Carnival party at Tivoli Hotel
Join the Danish carnival tradition 'fastelavn' at Tivoli Hotel. We welcome everyone to come and join the festivities on Saturday February 18th. We will do the 'slå kitten af tønden' (translates to 'hit the cat out of the barrel' which is closely similar to beating a piñata). Whoever makes the barrel fall to the floor will be crowned 'Cat King and 'Cat Queen' - and we will of course also have a reward for 'Best Custome'. So put on your favourite carnival costume and enjoy a festive afternoon at Tivoli Hotel.
Please note: The Carnival party is only for overnight guests staying at the hotel.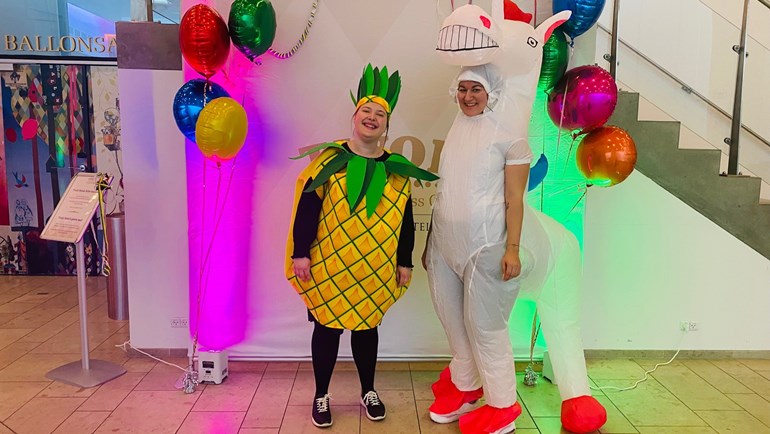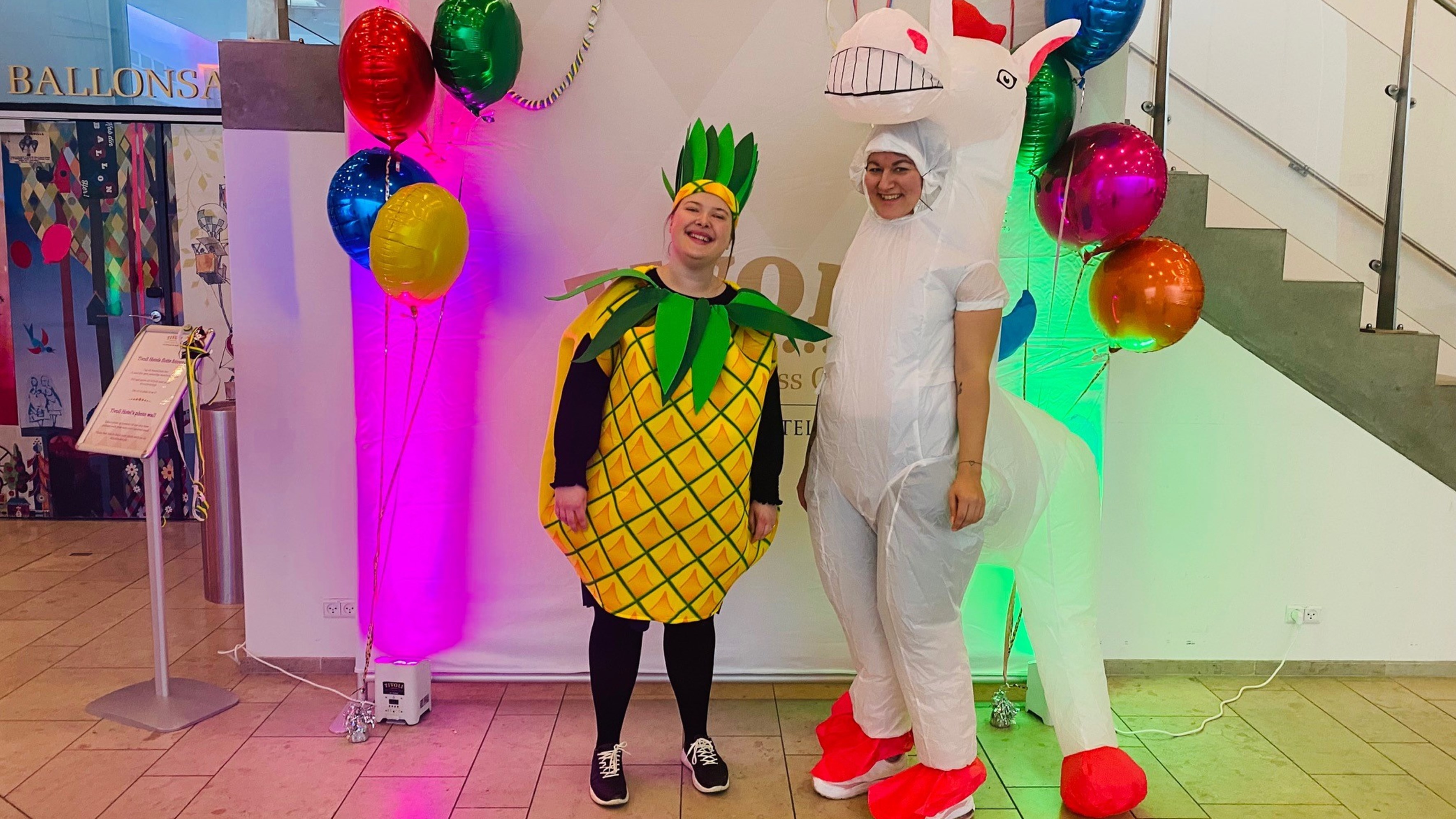 Time & place
Time: Saturday February 18th 2023 from 4:00PM – 6:00PM
Place: In the hotel foyer, City Tower
Is your winter vacation in week 8? Don't worry! We have some extra activities planned for you too!
Monday February 20 th from 3.00PM – Sunday February 27th
Apart from our fun Tivoli playroom, you will also find a Tivoli game room with table tennis, our ping-pong, table foosball and airhockey – ideal if you are travelling with older children.
We will also have a little, fun treasure hunt in the Tivoli Playroom with a nice prize from the treasure chest.
The Children's Cinema is also open every day during week 8.
Time: Every day from 6PM
Sted: Tivoli Legerum
WE WISH YOU A FUN AUTUMN HOLIDAY AT TIVOLI HOTEL!