If you and your children stay at our hotel during the school holidays, you do not have to go step outside the hotel to satisfy your curiosity, go for an adventure and find good laughs. Because we arrange an Eldorado of play, fun and entertainment all year – and if you click around in the categories beneath, you can find out what you and your children can look forward to during your stay at Tivoli Hotel & Congress Center.
COVID-19 information and what you can expect when you visit us
Restaurants, bars and other facilities at Tivoli Hotel & Congress Center
All facilities are open.
You need to present a valid corona passport or a recent negative COVID-19 test when entering restaurants.
Penthouse Pool & Relax is closed indefinitely due to renovations. Guests with access to Penthouse Pool & Relax are kindly requested to contact the hotel.
Children´s Easter Holiday
Children´s summer holiday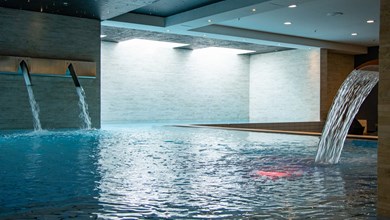 Children´s Autumn Holiday
Children's Christmas
Children´s Winter Holiday